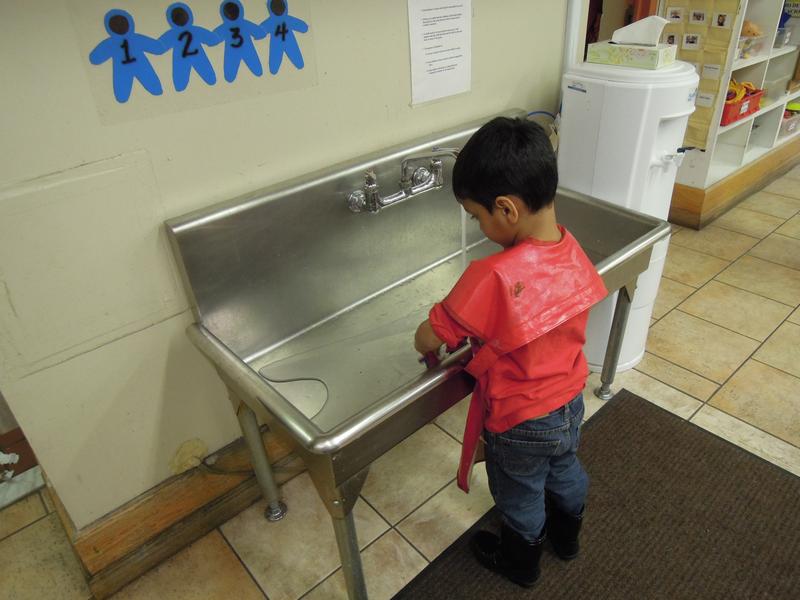 Mayor Bill de Blasio on Friday released a detailed list of new pre-kindergarten seats based in community organizations, adding 10,400 new full-day seats to the citywide expansion.
The new directory of community-based pre-k programs shows that Queens scored the most new seats, approximately 4,500. Neighborhoods with the greatest need, such as Flushing and Jamaica, will get 500 new seats each. The mayor made the announcement at an early childhood center in Queens Village.
About 2,000 seats will be located in Brooklyn; 2,000 in the Bronx; nearly 1,000 on Staten Island; and more than 500 in Manhattan.
This was the largest release of new seats to date; city officials said there will be about 8,000 more full-day seats in community organizations coming online before September.
The mayor pledged that pre-k classes in community organizations would be held to the same quality standards as public school pre-k, in terms of educational content, facilities and teachers. He said the city had more than enough applications from community providers to be "choosy" in determining which groups to include.
"We've had to have some hard conversations with some organizations and say 'you're just not at the quality level we need right now, or we don't feel good about the physical plant, and until you get that resolved, we're not going to include you right now.'"
To apply for a pre-k seat in a community-based organization, which the Department of Education refers to as "community-based early childhood centers," families can fill out a single application form and either submit it to the organization or mail it to the Department of Education.
Starting June 3, families will be able to submit the universal application form online.
The pre-k providers just got word that their contracts were approved by the Panel for Educational Policy on Thursday night.
The Children's Aid Society, which will be adding 12 classes serving 210 students, is ready to go. Moria Cappio, vice president for early childhood programs, said the agency has identified the space it needs for the new classrooms and is preparing to hire teachers and purchase the furniture, toys and books needed for the fall. 
"We know what it takes to outfit a classroom" because her organization already runs 50 pre-k classes in the city, she said. "We'll just replicate that order 12 times and make sure the delivery is before September 1."
Not all community organizations will be adding brand new classes. Some will be converting half-day programs to full-day programs, while others will be able to offer their existing pre-k classes to families for free — at least for the six hours and 20 minutes covered under the universal pre-k contract.
Fela Barclift, the founder of the daycare center Little Sun People in Bedford-Stuyvesant, Brooklyn, said parents of three-year-olds enrolled at her center were asking if she would become a provider of full-day pre-k under the city's program.

"If they can stay at Little Sun People they really want to," said Barclift. "So, they're like, 'Are you in it? Can we register with you?'"
Starting today, they can.