Review: New Play 'Caught' Says, You Can't Handle the Truth.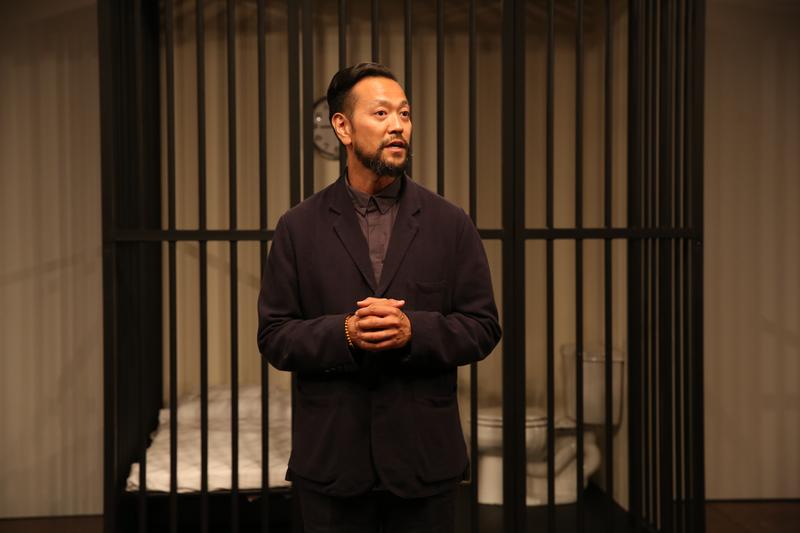 "Caught," now showing at La MaMa, is a puzzle play. It's not a mystery (except in an intellectual sense) but rather, a series of scenes in which each one changes the context of the previous scene — leading you to ask what is true and how you can be sure.
The play — if that's the right word — starts off with a lecture at an art gallery by a Chinese dissident artist. But is he actually an artist? Or is he an actor? And is what he telling us about Chinese repression of artists true? Or did he make it up for his own reasons?
Playwright Christopher Chen took his inspiration from a "This American Life" story, told by monologist Mike Daisy, about unhappy workers at a factory in Shenzhen, China that made Apple products. Ira Glass later retracted the story because it turned out that much of what Daisy said about his own experience and reporting wasn't true.
But Chen noticed something: the discussion about whether Daisy had lied in his performance overshadowed the fact that many Chinese workers were, in fact, laboring in miserable conditions.
In other words, the discussion about "truth" eclipsed what was actually true.
Chen's play has no narrative. And to say too much would ruin the experience. Let's just say that director Lee Sunday Evans keeps all the reversals from being confusing. Instead, they're disorienting in the best possible way, leading you to question everything you thought you knew.
"Caught" from The Play Company runs until September 24, 2016 at La MaMa.