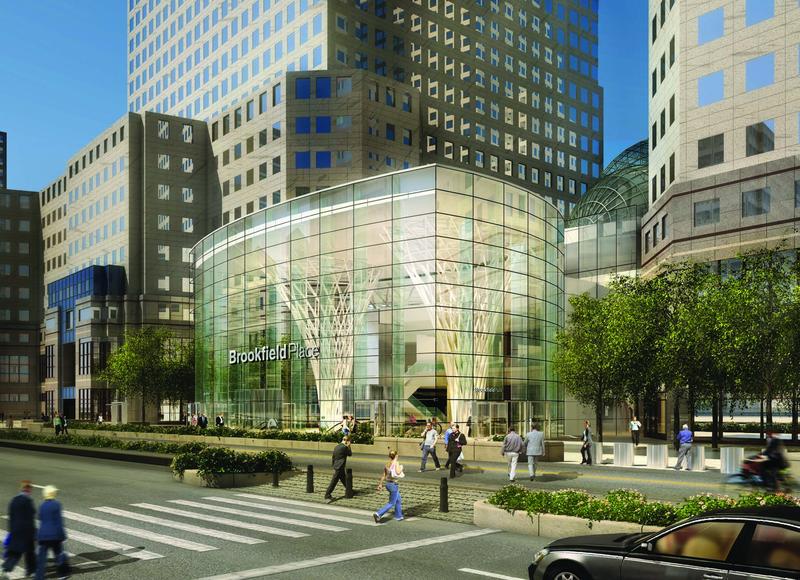 The Port Authority will open a new pedestrian pathway linking Brookfield Place, formerly known as the World Financial Center, and the World Trade Center Path on Thursday.

The overhead bridge that originally connected the two was destroyed on 9/11.
The tunnel will also act as retail space, with luxury shops lining the corridor leading up to the large glass pavilion at the entrance.
American Express employee Jessica Zoob said she's eagerly anticipating the new tunnel. "This is awful. Everybody hates it," she said as crossing guards shepherded her and a flock of fellow commuters across busy West Street. 
Zoob and her colleagues said the temporary pedestrian walkway over West Street closed earlier this month.
The Port Authority has partnered with retail developer Westfield Group, which will lease and operate shops inside the climate-controlled corridor. Architect Santiago Calatrava has designed the new PATH station entrance east of West Street. The PATH hub is now scheduled to be finished in 2015, and costs have ballooned since construction began.
The tunnel will eventually connect Brookfield Place to the Fulton Street Transit Center hub, where subway riders will be able to catch the A, C, J, Z, 4, 5, E, R and 1 trains. According to the MTA, Fulton Center will be done in June 2014.
The recently rebranded Brookfield Place sits on the Hudson River waterfront and is home to American Express, Merrill Lynch, RBC Capital Markets, Deloitte, Bank of America and various shops.