New NYPD Policy Allows Observant Officers To Grow Beards, Wear Turbans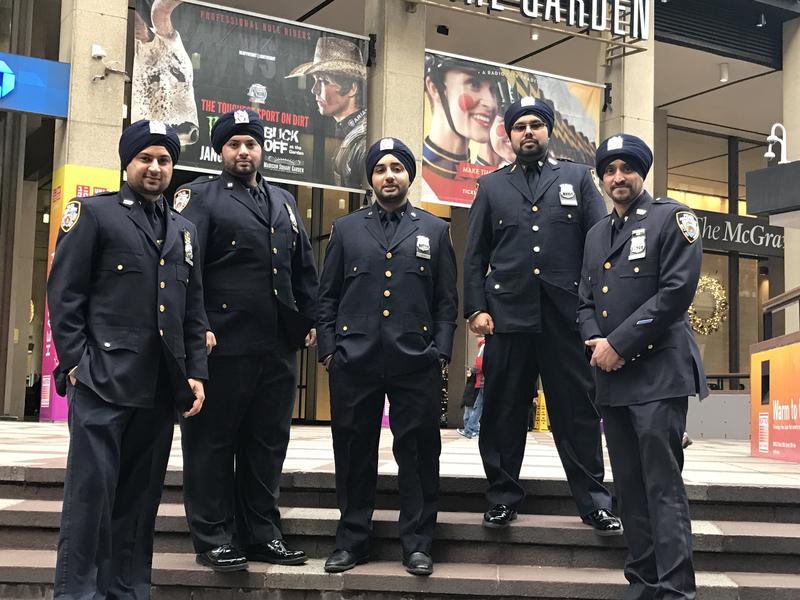 The New York Police Department is now allowing Sikh officers to wear turbans in place of the traditional police cap and grow beards up to a half-inch long for religious reasons.
Police Commissioner James O'Neill announced the new rules Wednesday, following a graduation ceremony for new police recruits.
Gurvinder Singh is the president of the Sikh Officers Association, a national organization of Sikhs in law enforcement based in New York City. He said the policy change follows a year-and-a-half of effort, and calls this a "very proud moment" for the Sikh community.
"Now we'll be able to tell people that yes, you will be able to serve with your beard and your turban in the greatest police department in the world," he said.
O'Neill says officers must still get approval first.
Male observant Sikhs often cover their heads with turbans — which are considered sacred — and refrain from shaving their beards.
Before, Sikh officers had to fit their turbans under their department issued cap. Beards were forbidden because they interfered with wearing gas masks.
There are about 160 Sikhs serving in the city's police department.
(With the Associated Press)