The Takeaway
New North Carolina Laws Limit Incoming Democratic Governor's Power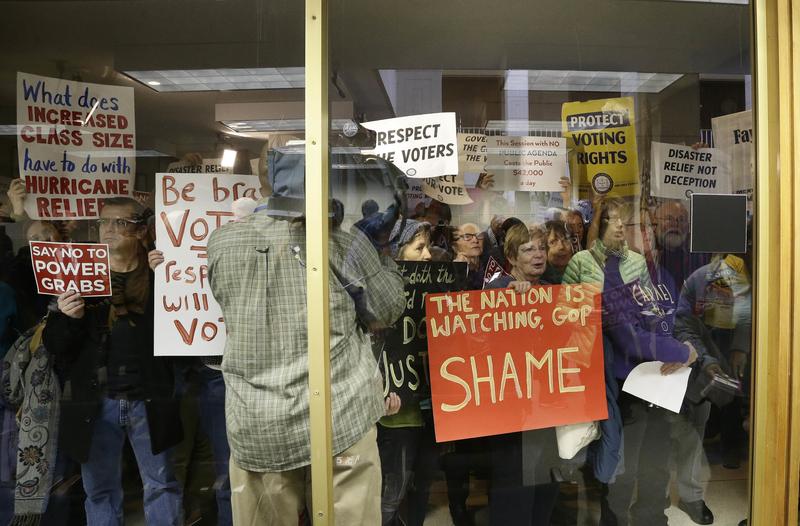 Click on the 'Listen' button above to hear this interview.
During a tense special session this past Friday, North Carolina Governor Pat McCrory signed a series of laws that limit the incoming governor's power.
This November, North Carolina was the only state to see its incumbent Republican governor defeated when Governor-elect Roy Cooper narrowly defeated over Governor McCrory.  
The session on Friday was protested by roughly 200 people, according to The New York Times. Grier Martin, a Democratic member of the North Carolina House of Representatives, says these actions were clearly intended to hurt Democrats, but he's also worried this action could set a precedent for political parties in other states.