New Manischewitz Owner Wants to Break Out of Kosher Aisle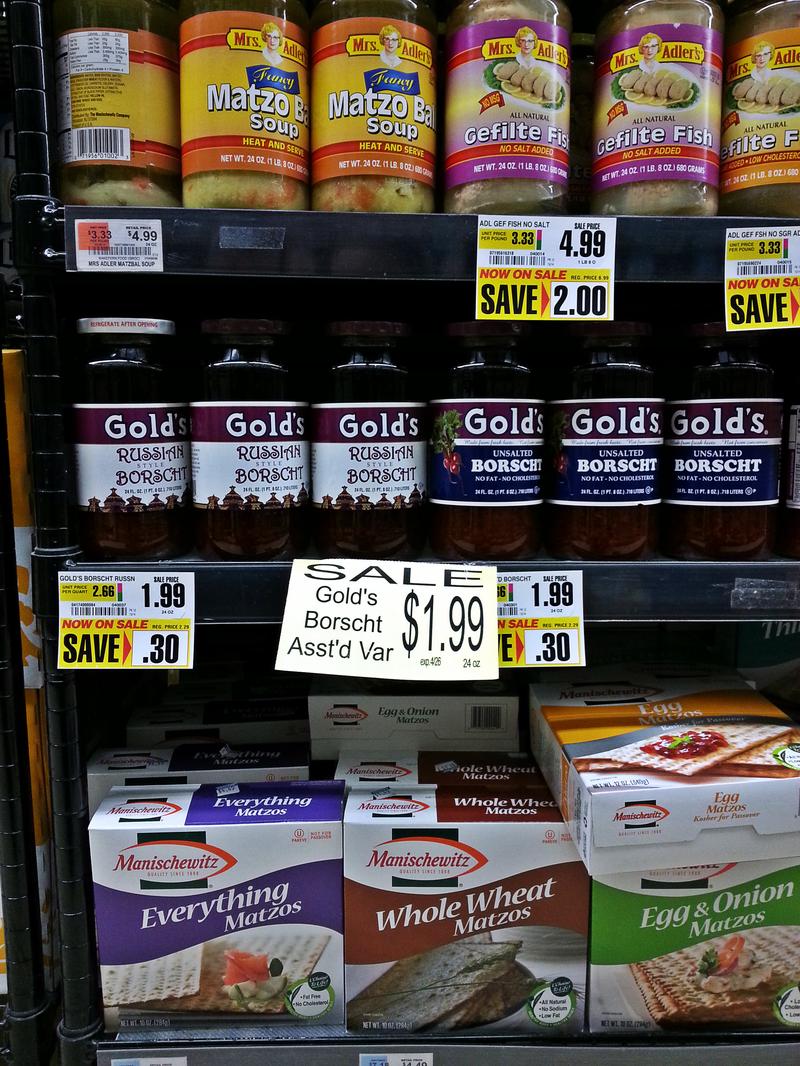 Just days before Passover comes news that Manischewitz — reputedly the world's largest Matzo maker — has been sold. The new management wants to broaden Manischewitz's appeal.
Today, to find Manischewitz products, you go to the kosher foods section of the supermarket where Matzo sits side by side with schav and gefilte fish.
Manischewitz' interim CEO Mark Weinsten wants to end this supermarket segregation. Just because a rabbi has blessed Manischewitz food doesn't mean you need to be an observant Jew to consume it, he said.
"We make a really good tasting chicken soup. I think frankly tastes a lot better than many of our competitors' product. Well, why not sell that in the ethnic foods aisle?" Weinsten said.
Manischewitz has been around for more than 100 years. But it hasn't been family owned since the 1980s. The latest owner is a unit of Bain Capital — the firm former republican presidential candidate Mitt Romney founded.