A New Promenade in Queensbridge Park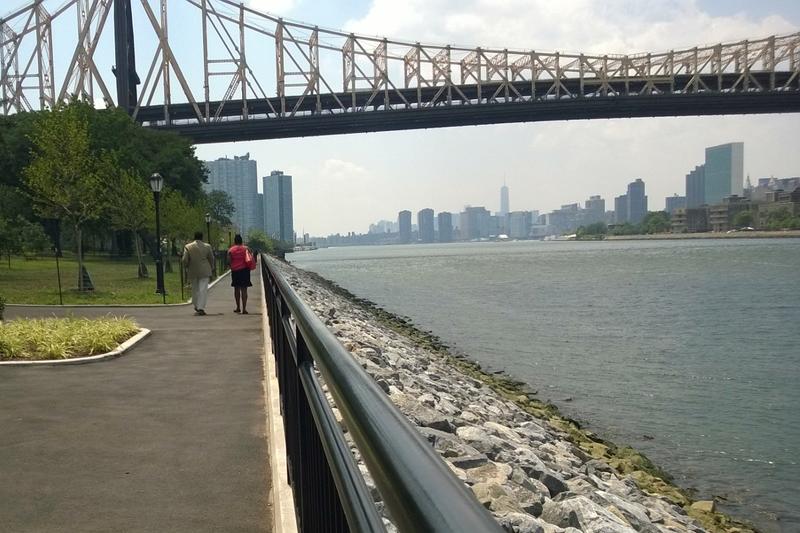 Officials cut the ribbon today at the newly renovated Queensbridge Park along the East River. For years, the waterfront of the park had dangerous sinkholes and was fenced off. Now the area boasts a new seawall and promenade, along with a fishing wharf and benches.
The park serves the largest public housing development in the country, Queensbridge Housing. Elizabeth McQueen, president of Friends of Queensbridge Park, spent years advocating for improvements.
"We're looking forward to the park growing more and more," said McQueen. "More people coming out, more people enjoying it, and more people taking care of the park."
Funding for the renovations came from city council member Jimmy Van Bramer and the City Council, the offices of the Queens Borough President and the Mayor, and from the MTA.