Hypothesis
Tiny Creatures Breathe New Life Into a Toxic Waterway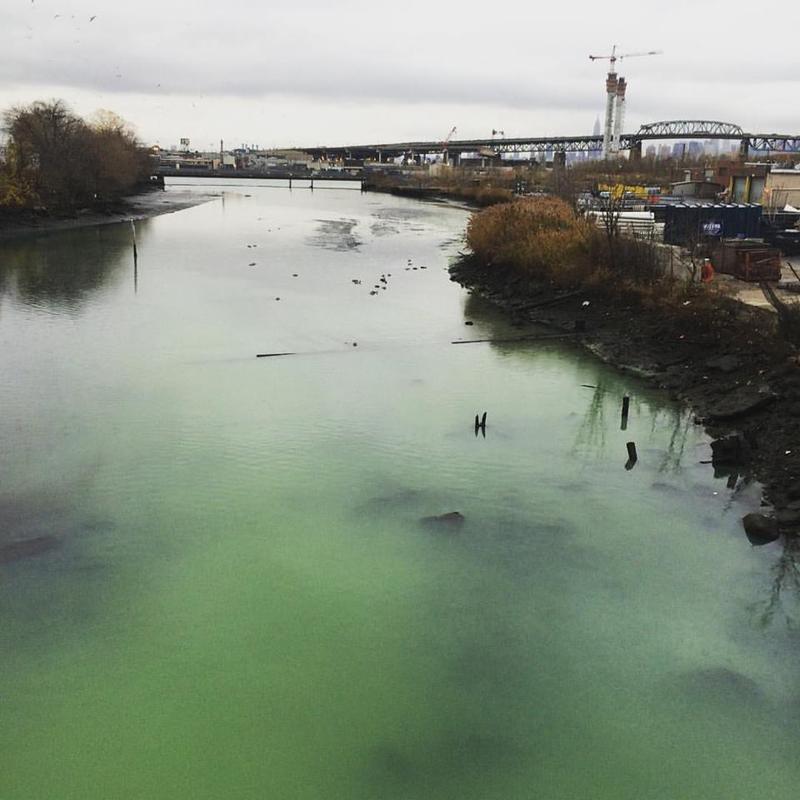 In 2009, LaGuardia Community College biology professor Dr. Sarah Durand was taking water samples off of a set of steps that lead down into Newtown Creek, when she saw something surprising.
The demands of urban life and industrialization had transformed the once vibrant salt marsh into a polluted channel, toxic enough to be designated as a Superfund site in 2010.
But there, in the partially submerged places along the steps, Durand saw something moving. Tiny planktonic creatures had floated in off the East River and settled in the shallow sediment.
To Durand, that observation was a revelation. The creek — regularly referred to as a "dead waterway" — was able to support life.
Clearly, efforts to reduce contamination were having an effect. Untreated sewage was still pouring into the creek, but the water was nonetheless cleaner than before. The main problem was that the creatures Durand spotted— ribbed mussels, oysters and clams — lacked a place to grow and reproduce. These invertebrates require gradual sloping sediments, and the banks of Newtown have largely been replaced with concrete bulkhead walls. If the animals would only stick around, she figured, they would even help filter the water themselves. 
So Durand set out to build them a habitat.
So, in 2009, Durand answered a call for proposals from the state Attorney General's office and the state's Department of Environmental Conservation with a plan to install metal boxes at the water line of the bulkhead walls, full of sediments and planted with marsh grasses. Her plan won funding, and this year she plans to hang some 45 more in collaboration with the City Parks Foundation and the MTA.
Durand says life continues to return, evidence that human engineering can help restore lost communities.
"A couple years ago we not only saw mussels and clams, but a wave of oysters began to come in. With each season we see them progressing up the creek," she said. 
CORRECTION: An earlier version of this web story misstated the year Durand first visited the steps and the year the site was declared a Superfund. The text was updated at 10:50 a.m., March 15, 2016. 
Hypothesis is written and produced by Alec Hamilton and edited by Matthew Schuerman. Sound design and engineering by Liora Noam-Kravitz. Original music by Josh Burnett.
Got an interesting science story? Tweet us! @wnyc #hypothesis