Small Businesses Welcome Tools to Fight Landlord Harassment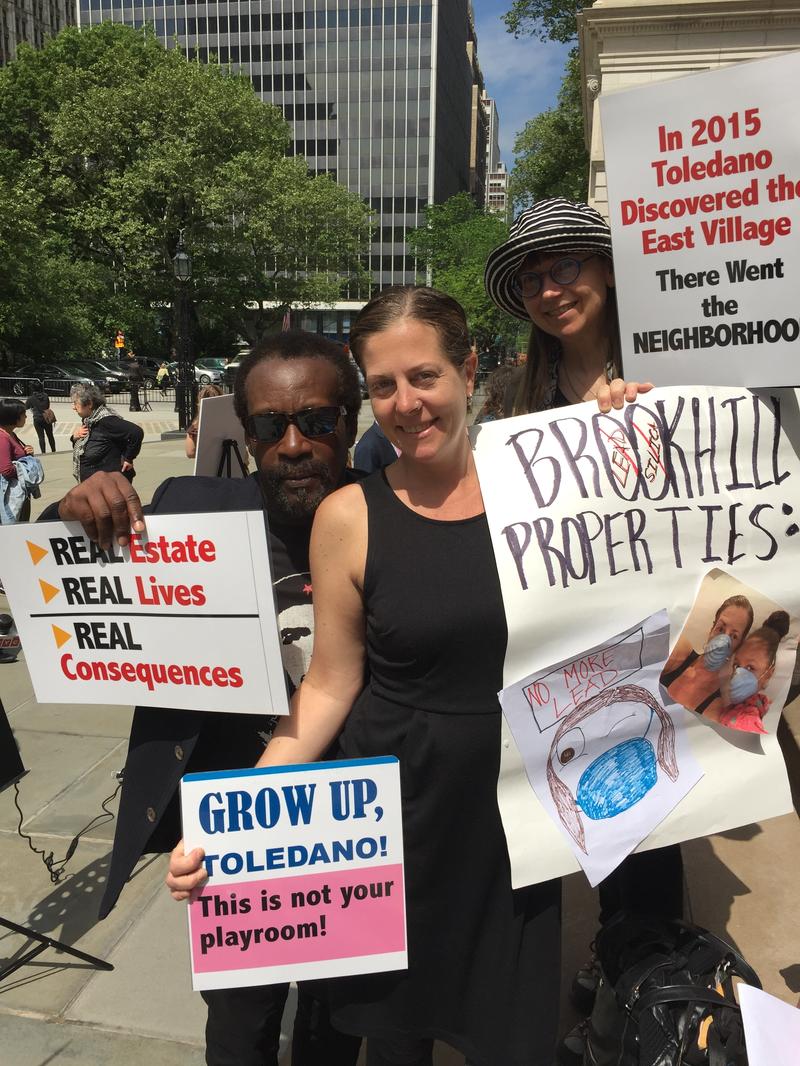 As of this summer, New York City's commercial tenants can sue their landlords for harassment, a result of a new law that established fines up to $10,000 per property for behavior that ranges from outright threats to efforts that disrupt a business from functioning.
East Village hat-maker Holly Slayton said she welcomed the new law, even though it came too late to save her shop.
"Any kind of bill to help small businesses is really appreciated," Slayton said. "This is our heart and soul."
She said her landlord Brookhill Properties harassed her for months, essentially conducting construction around her which prevented customer access and covered her space with dust and debris. State and city officials are investigating the company. In a statement, Brookhill said it's committed to the health and safety of all tenants.
Barika Williams, deputy director of the Association for Neighborhood & Housing Development, said the new law is a step in the right direction.
"It gives small businesses a whole new lever to say we can fight our landlord and our business has a place here," she said, but added it doesn't go far enough. She said the law does not address pressures like rising rents and short-term leases which also cause many small businesses to shutter.
The Real Estate Board of New York said in a statement its members were concerned the new law was "too broad."
As for Slayton, her lease was not renewed. She said she hopes to revive her hat business but, for now, she's looking at other ways to earn a living, including selling real estate.