New Jersey Prepares an $800m Assist for Mall Developer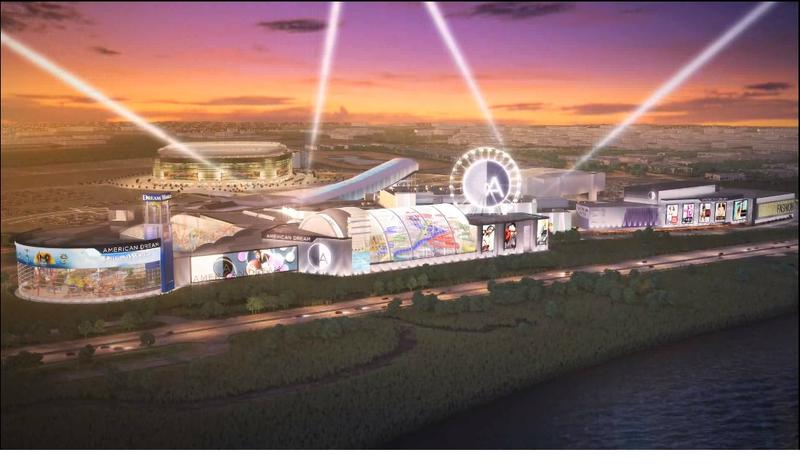 The developer of the stalled construction site known as American Dream is about to get a big infusion of cash.
The New Jersey Sports and Exposition Authority will vote Tuesday on a plan to issue $800 million in bonds to help complete the mall and entertainment complex. According to the Authority's meeting agenda, the financing package will be in accordance with Wisconsin statutes, suggesting that the Wisconsin Public Finance Authority may be the bond issuer.
As Bloomberg News has noted, Wisconsin has become a favored "conduit," issuing debt for projects in 40 states, sometimes stepping in when private developers were unable to get support from in-state agencies. Some of the many questions surrounding the plan may be answered after the NJSEA vote, when the text of the resolutions is made public.
Earlier borrowing plans have called for construction debts to be repaid from sales tax receipts generated after American Dream opens its doors. In effect, that would mean a massive public subsidy for the project's private developer, Triple Five, which also operates the Mall of America.
For months, drivers passing the American Dream site along the New Jersey Turnpike have been confronted with a half-dozen idled construction cranes. Triple Five is the third developer to take on the project, after the Mills Corporation and Colony Capital both failed to complete it. American Dream was known as Xanadu between 2003 and 2011.
Triple Five's plan for American Dream calls for an indoor ski slope, a water park, a ferris wheel, an Hermès store, a Toys R Us, and a kosher food court.
After the NJSEA approves the plan, it will be sent to New Jersey's Local Finance Board for review.