Immigrant Rights Hotline, Three Days Old, Already Swamped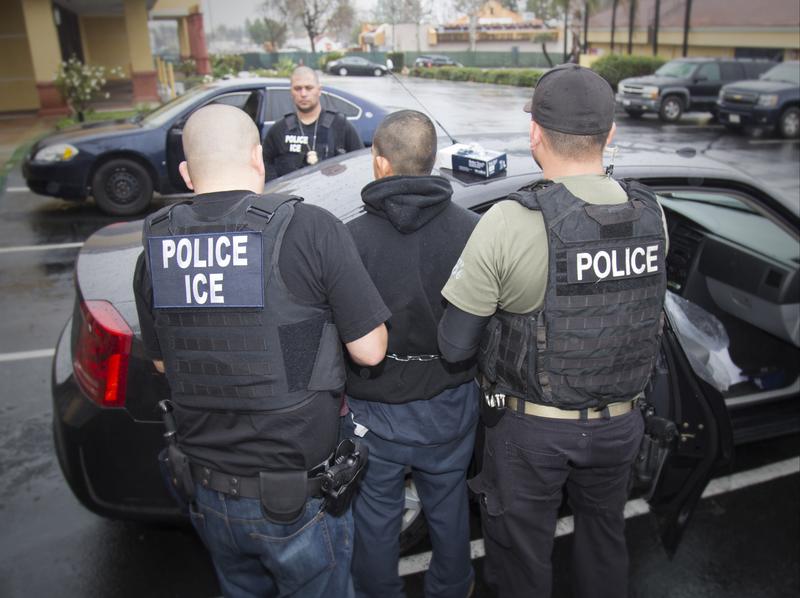 Customs agents on the 7 train. Homeland Security vans cruising Roosevelt Avenue.
Rumors of raids in New York's immigrant neighborhoods have been flying around on wings of fear since the Immigration and Customs Enforcement agency, or ICE, arrested 41 people in and around the city last week for being in the country illegally.
The rumors are untrue (so far). But The Legal Aid Society has set out to counter them with proven information, along with legal counsel, via a brand new hotline that went online Sunday morning. By noon Tuesday, more than 150 people had called it.
The hotline is run by attorney Adriene Holder, who said some callers have begun the conversation by asking if the service is a trick. "People are scared," Holder said. "Some of the callers have had family members who were recently arrested. It makes sense to be wary."
Holder said most of the callers have asked about their rights, and that her staff has given them advice like this: if ICE comes knocking without a warrant, you don't have to open the door. If they do have a warrant, you have the right to remain silent, and to not sign documents you don't understand.
Holder also rebuts the rumor that green card holders should not travel. "That is absolutely not the case," she said. "But if they're a green card holder and they've been arrested, they should try to have a consultation with an immigration specialist or immigration attorney."
As of now, ICE is doing what it's always done: targeting individuals, not conducting indiscriminate sweeps of street corners, subways or schools. Holder says immigrants who are here illegally but have no criminal charges or convictions should be able to go about their business.
She told the story of a parent who called the hotline about a sick child. "Although their child was a citizen, they are not," Holder said. "They were afraid that ICE might be at the hospital. So we told them, 'Giving your name to people is fine, but you're under no obligation to tell people your country of origin. You're under no obligation to prove to people what your status is when you're taking your citizen child into the emergency because they're running a very high fever.'"

The hotline, for now, is staffed around the clock by two attorneys. Holder said lawyers from high-powered firms who support the work of the Legal Society had pledged to relieve the burden by taking calls themselves.