A New Kind of Hospital Emerges in the Bronx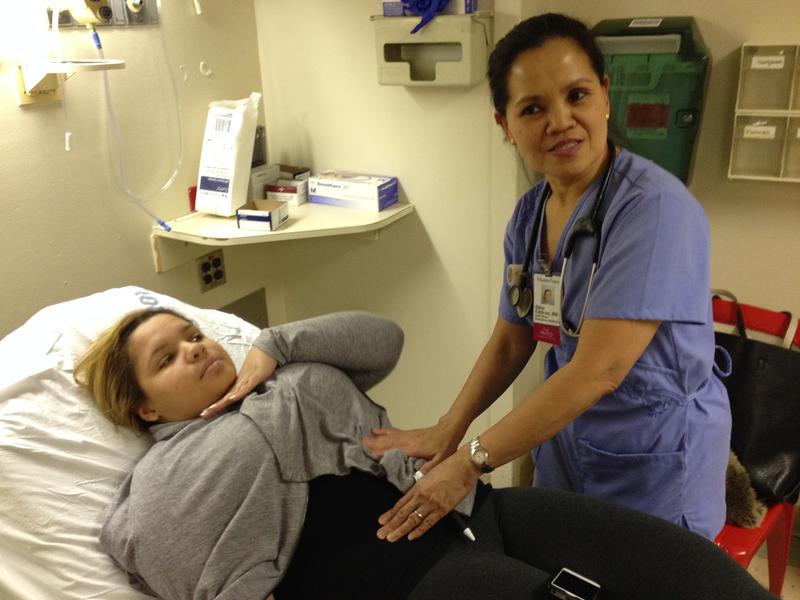 In the aging shell of a bankrupt hospital in the Bronx, a new kind of healthcare facility has emerged – and some health leaders say this building, built around a limited-service "freestanding" emergency room, could be the wave of the future for many different neighborhoods – especially ones whose hospitals are on the brink of closure.  
Montefiore Medical Center opened this complex, the first freestanding E.R. in the state, last March at what was once Westchester Square Hospital. Unlike a traditional Emergency Department, doctors here can't do surgery; patients who need more intensive treatment will take a second ambulance ride to a full service hospital elsewhere. And none of the patients here are allowed to spend the night. Instead, they're either transferred to a Montefiore inpatient facility or offered doctors' appointments with one of the network's physicians, usually within 24 to 48 hours.
"This is a replicable model," says Montefiore VP Peter Semczuk, "but it won't work as a stand-alone. These facilities need to be integrated with a wide range of other medical services that will get people what they need to stay healthy."
On the six floors above the ER at Westchester Square are ophthalmology, endoscopy and orthopedic services, among others, and there are plans to convert space for family and pediatric care.
Westchester Square currently sees about 1500 patients a month, a number that Montefiore hopes will rise. About five ambulances arrive a day, but most bypass Westchester Square for other hospitals.
"It's early to determine whether the finances are economically feasible," he said. "But we believe it's the right thing to do in a community that has immediate healthcare needs."
And this model is set to expand. Northshore-LIJ, the state's fastest growing hospital network is opening a freestanding ER at the old St. Vincent's Medical Center in the Greenwich Village this summer. And South Nassau Communities Hospital is poised to do the same at Long Beach Medical Center, pending the approval of a bankruptcy court.
As a half-dozen Brooklyn hospitals face insolvency, some think the future of Long Island College Hospital and Interfaith Medical Center may look much like this 7-story facility 20 miles uptown.
David Sandman, from the New York State Health Foundation, says the hybrid model could be something to consider for troubled institutions in Brooklyn, but he cautions there's no panacea.
"The old model isn't working," he said. "We have to be open to experimenting with different approaches and monitor them very carefully."