SchoolBook
On Teachers in Limbo, Contract Satisfies Few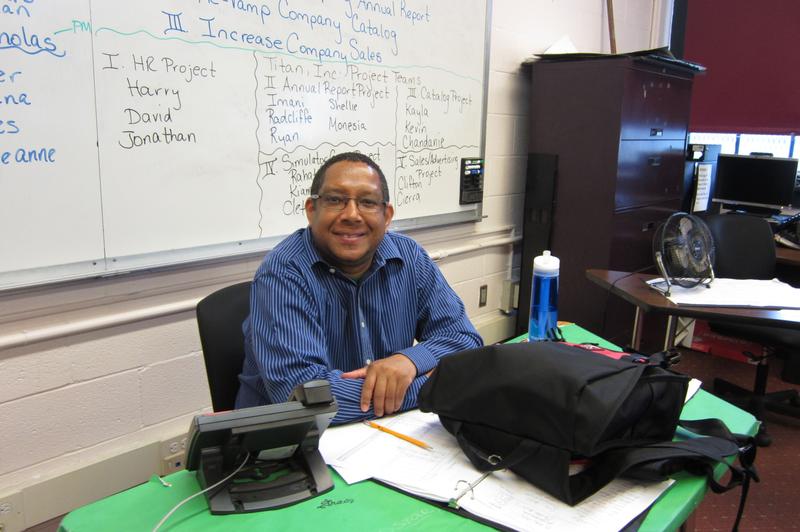 Leonard Robertson is a licensed music teacher with a decade's experience in the public schools but this month he spent a week filling in for a high school business teacher. In what's called the Absent Teacher Reserve, or A.T.R., Robertson rotates to a different school each week to fill in where he's needed or, worst case, to sit in the teachers' lounge all day.
New York City has more than 1,100 teachers in limbo like Robertson; more than half lost their positions because their schools closed or faced budget cuts. The city pays the teachers' full salaries while they work as substitutes at a cost of more than $100 million a year. Many of the teachers said in recent interviews they wanted permanent jobs while many principals told WNYC that the teachers they encountered in this pool were not performing on a professional level.
The new teachers contract proposes a more aggressive approach but one that critics said doesn't go far enough: education officials would interview and place the teachers in schools with openings that match their licensed training and skills. If principals are not satisfied after one day they can send the teacher on her or his way. Mayor Bill de Blasio said this solution strikes a balance.
"There are some very capable teachers in the A.T.R. pool who deserve an opportunity," he said. "There are some other people who may not belong in the profession at this point."
One omission from the contract proposal: there is no time limit on how long teachers can bounce from school to school without finding a permanent spot.