New York City Ferries Get a Touch of Whimsy, Thanks to Second Graders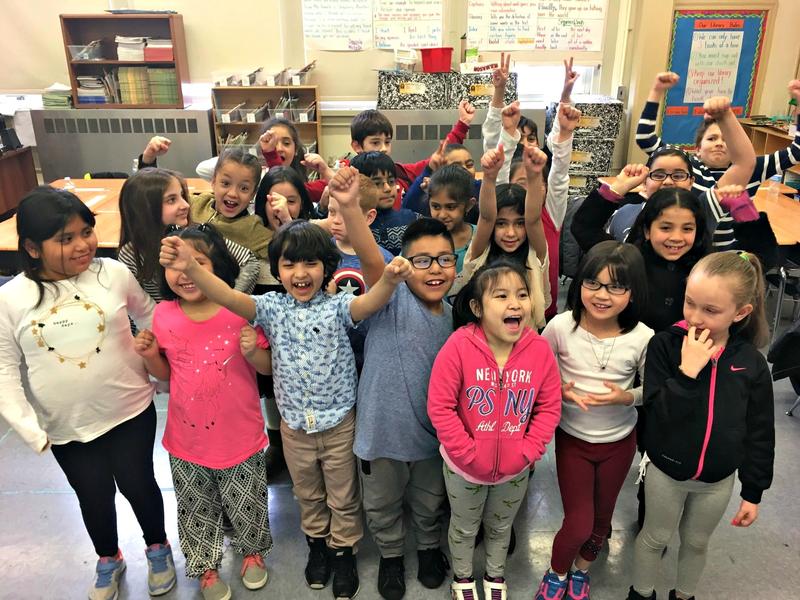 It doesn't matter that Charlie Lozano, along with most of his classmates, has never been on a boat. ("Never. Never ever, ever, ever.") He and others in Michelle Goh's second-grade class at P.S. 170 in Bay Ridge, Brooklyn, embraced the challenge of naming a new boat, part of the city's new ferry service, launching May 1. 
City officials created the boat-naming contest specifically for second-graders attending schools, like P.S. 170, located near existing or soon-to-be-completed ferry landings. 
Charlie suggested "2017 Ship." Leah Negron thought "Destiny" would make a good name for a boat. And Dalia Abdallah nominated "Roxy," inspired by her favorite television show Hannah Montana. 
Their teacher wrote all of the suggestions on the board and the children voted democratically. 
The winner: "Lunchbox."
Ali Rabah is credited with the winning name. 
"I was looking at the lunchboxes," he said, pointing to cubbies at the front of the classroom. "Then I just came up with the name lunchbox."
There is important logic to this choice, students explained.
"You can put different foods in a lunch box, and there's different people from different countries in New York," said Jannat Moughal. Therefore, if you put different people together on a ferry boat, "you make a lunch box."
The city focused on second-graders for the contest because students at this age typically learn the history of New York waterways and transportation. Goh's class at P.S. 170 also studied immigration and how New York City has evolved over time.
"We learned about the Native Americans and how people from other countries came to explore," said Goh. "Recently we were just learning about people coming to New York for a better life. So we had a lot of that connected to the lunchbox idea."
James Patchett, who leads the New York City Economic Development Corporation, which is helping to launch and operate the ferry service, said he felt it was important for children who live close to the ferry landings to be involved in the project and feel some ownership of it. 
"They put a lot of thought into these names and they really took it seriously," said Patchett. 
All six second-grade classes at P.S. 170 participated in the boat-naming contest. Three classes won; city officials also chose "Friendship Express" and "McShiny."
Other winning names that the city announced on Thursday include "Sunset Crossing," from P.S. 971 School of Math, Science and Healthy Living; "Urban Journey," from P.S. 69 Journey Prep; and "Waves of Wonder," from P.S. 15 Roberto Clemente. 
The names will be displayed on the sides of the ferries and officially registered with the U.S. Coast Guard.
"I feel stupendous that I won," said Mohamed Almesri, part of the Lunchbox class. "I feel like I want to see the stars right now."
Students also liked that adults asked for their ideas. 
"I think that it's a big responsibility because I never got to be in charge of anything," said Jannat. 
"I think we should name a country," said Muhammed Amer, feeling ready for a bigger challenge.
Additional names are still being reviewed for trademark purposes, but Patchett said he hopes for all 20 vessels to be named by students.
New ferry service running from The Rockaways to Manhattan will start May 1. A South Brooklyn route launches June 1; an Astoria route will begin in August. Next year, the city will launch ferry service from the Bronx and from the Lower East Side.