New Citizens Want to Vote for Clinton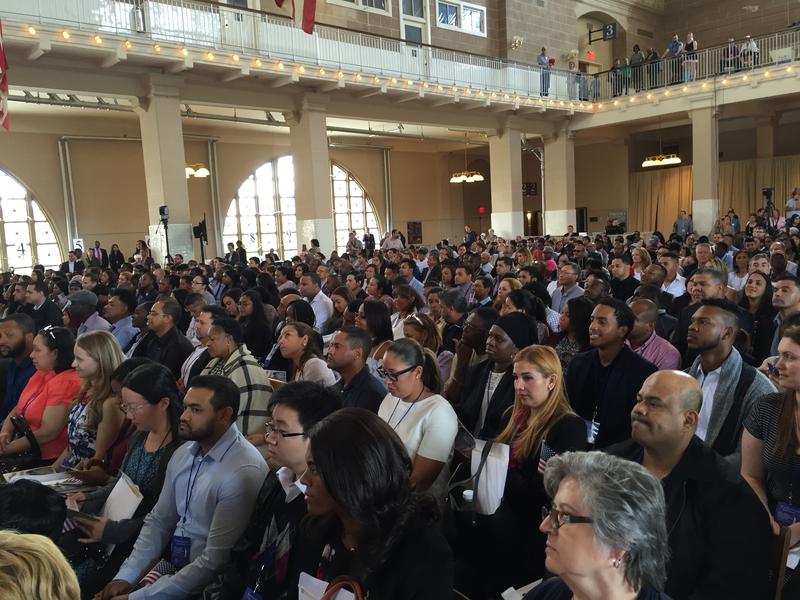 An influx of new citizens were naturalized at Ellis Island Friday as part of a celebration of Constitution Dan and Citizenship Day.
They came from 53 countries — and many said they decided to apply for citizenship in order to vote in the November Presidential election.
"After I finish my naturalization I'm going to go register so I can vote in November," said 27-year-old Joseph Talbet of Egypt, who's lived in Midtown for four years. "I was hoping every day that I would get in before the election.
For the full story, click listen above.