New Census Counts All Trees on New York City's Streets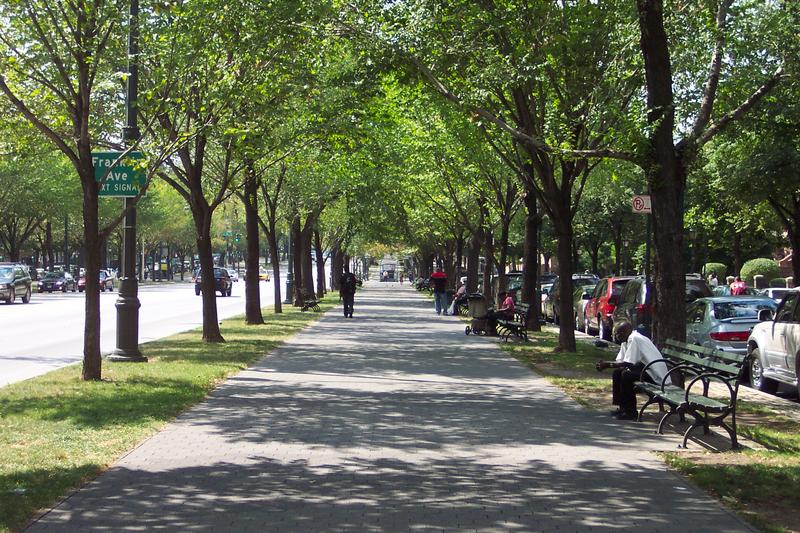 If you're noticing more leaves falling on your street this fall, there may be a reason for that.
According to a new census, New York City has 666,134 trees on its streets — a 12.5 percent increase from the last time a tree census was taken in 2006.
"It's definitely a significant increase," said Jennifer Greenfeld, the city's assistant commissioner for forestry, horticulture and natural resources. "Mostly because we've planted a lot of trees over the last ten years, more than in any other decade that we have records of. And we're also protecting our trees, making sure the ones that are growing are still alive."
The survey was accomplished with the help of 2,241 volunteers, who completed around a third of the census.
As part of the effort to count all of the city's street trees, the Department of Parks and Recreation also created an interactive map that shows the location of each street tree. It allows users to learn about a tree, record how they themselves may have cared for it and share the information.
The map shows which streets are the leafiest in the five boroughs:
Woodlawn, Bronx: Murdock Avenue between Pitman Avenue and Nereid Avenue.
Flatbush, Brooklyn: Argyle Road between Dorchester Road and Ditmas Avenue.
Lincoln Square, Manhattan: West 69th Street between Columbus Avenue and Central Park West. 
Elmhurst, Queens: Hillyer Street between 51st Avenue and Kneeland Avenue.
New Dorp, Staten Island: Fremont Avenue between Kruser Street and North Railroad Avenue.
There are, of course, also streets that are in desperate need of more trees. 
"Some of the least leafy streets of New York City are the ones where it would be very difficult to get any more, like Midtown, Manhattan," Greenfeld said. "And you walk down the street there and you know there's not much else we can do about Midtown, Manhattan."
But in other areas, Greenfeld said the city has plenty of space to add trees before the next census. She said there is still room for more than 200,000 additional trees on New York City's streets.
Greenfeld said urban trees provide a number of benefits. They shade sidewalks and buildings, absorb air pollution, intercept storm water and sequester carbon dioxide.