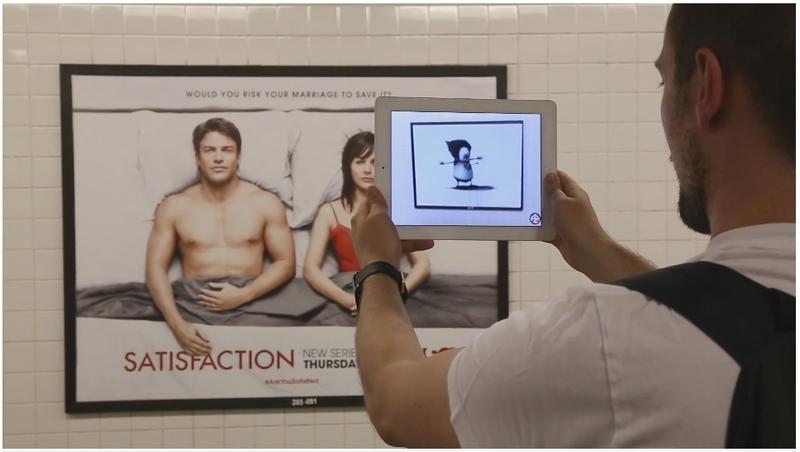 Commuters tired of staring at Doctor Zizmor or the controversial breast enlargement ads can now replace them with art. The NO AD app, launched Wednesday, displays photos and paintings instead of platform and in-car ads when you point your phone or tablet. 
NO AD: NYC from The Heavy Projects on Vimeo.
"The end goal is to create an app that is part of a commuter's daily experience," said Jordan Seiler. Seiler works with Re+Public, which developed the tool with Jowy Romano of Subway Art Blog. "They are waiting on a platform, and instead of ingesting the commercial media they can take out their smart device, point it at that same media, and have an art experience." It's kind of like an ad blocker for a web browser, he said, but applied to public space.
Initially, the app will show street art and photography, but Seiler is in talks with traditional museums and art institutions about curating future collections. The program offers a "new exhibition space with a wider audience that the one probably coming through their doors," he said.
NO AD is designed to work only in the New York City subways, but Seiler and his collaborators hope to expand to other transit systems around the country.
The MTA earned $130 million in advertising last year, or about one percent of its budget, according to MTA spokesperson Adam Lisberg. Ad revenue is "one of the ways we're keeping future fare increases down to no more than the rate of inflation," he said.