New Affordable Housing Goal Waits While Old One Finishes Up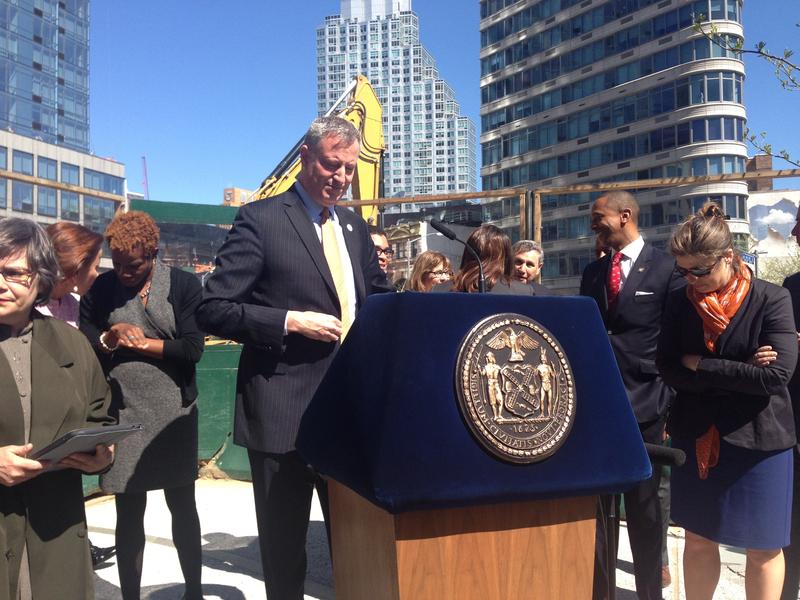 Mayor Bill de Blasio may be focused on his goal to create or preserve 200,000 units of affordable housing over the next decade.
But staff at the office of Housing Preservation and Development has been working feverishly to meet the former mayor's affordable housing promises. 
Mayor Mike Bloomberg's New Housing Marketplace Plan for affordable housing promised to create or preserve 165,000 affordable apartments by 2014.
The agency has been focused like a laser on securing financing for the remaining 13,000 units needed this year to meet the old goal. That deadline is today, June 30, the end of fiscal year 2014 for New York City.
While deals have been known to fall apart at the last minute, Bloomberg's goal is expected to be met by day's end.
The rush of activity has yielded some interesting projects.  
A $5.7 million, 15-unit condominium project in Brooklyn's Oceanhill-Brownsville neighborhood closed just this month. Purchasers of the condos have to put in a total of 300 hours of physical labor - sweat equity - on their units to finalize their sales.