The Takeaway
Never-Published Steinbeck Story Explores Post-WWII Racial Politics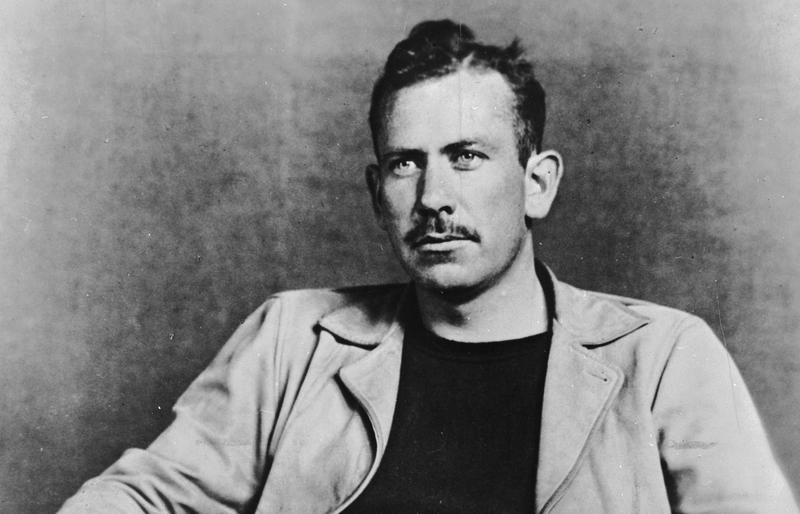 A lost story by literary great John Steinbeck will be published for the first time today in The Strand magazine.
The story, called "With Your Wings," was originally read on an Orson Welles variety show sometime around 1944, but was soon forgotten.
Andrew Gulli, managing editor of The Strand magazine, found the story while combing through the University of Texas Library.
"John Steinbeck was a very progressive writer—he was ahead of his time," says Gulli. "He was a writer who had always tried to speak up for people who were marginalized, people who were poor, and people who were suffering."
Those themes can be seen in "With Your Wings." The story focuses on a young African-American soldier that is coming back to his hometown after training to be an Air Force pilot.
The first line of the story reads: "He knew most of all that he wanted to go home—that there was something at home he had to get, and he didn't even know what that was."
"With Your Wings" reflects the racial politics of the era. During that time, black soldiers were largely marginalized by different aspects of society.
"This was a time where African-American soldiers were not treated very well," says Gulli. "They were not allowed to worship in the same chapels where white soldiers worshipped, and they were separated in their eating quarters. Steinbeck, I think, was trying to give a very powerful message...this might have been a faint cry to say that perhaps the U.S. Army and a lot of states should have passed laws to treat these people better."
Though some might argue that "With Your Wings" is romanticized or softens the racial politics of the time, Gulli says that Steinbeck might have felt that the readers of the era were not ready for a "hard-hitting" portrait of military segregation.
"I think that this was John Steinbeck's way of trying to show something in a sentimentalized way with a hope that it would bring some understanding among people who were perhaps bigoted or not as progressive as he was," says Gulli.
In many ways, this early Steinbeck work fits perfectly within the context of his larger career.
"The reason I think Steinbeck has resonated with people for the last 70 years is that he's able to have all of his readers walk inside the shoes of another person," says Gulli. "Be it an impoverished farmer during the Dust Bowl or a young African-American soldier who's trying to come to term with the fact that he's feeling a huge weight of expectation on his shoulders."
Gulli adds that this Steinbeck piece is representative of the author's larger beliefs that he held throughout his life.
"He came to see the United States as a country where excess was killing us," he says. "He had hoped that the civil rights movement would have progressed quicker. And he was frustrated about how, in the South, black children were being harassed when they were going to school."
While Steinbeck was a progressive, Gulli says that he was also a supporter of the Vietnam War during the 1960s.
"The reason he supported the war was because he supported the Great Society policies of Lyndon Johnson," says Gulli. "He even helped him write the platform for the Great Society, and he looked at Johnson as this transformative figure who would change a lot of the domestic policies of the United States to be more progressive."