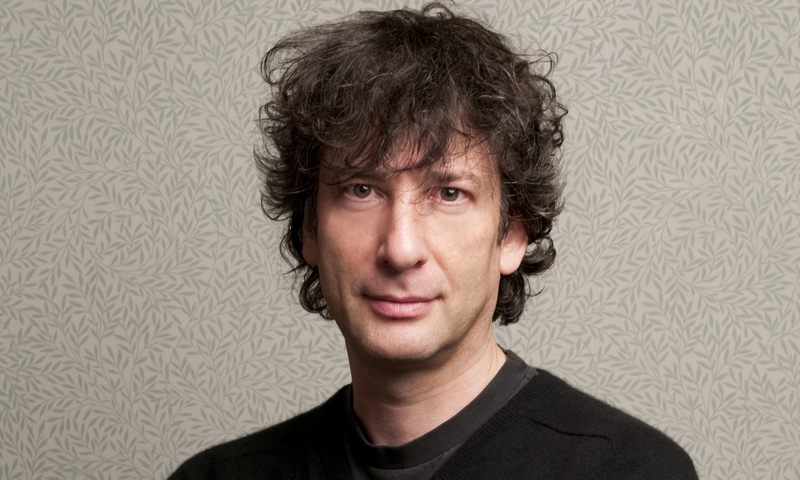 Author Neil Gaiman seems to have a golden touch: anything with his name on it sails to the top of the bestseller list and usually gets great reviews to boot. But much of his work happens by accident, he tells Kurt Anderson. His novel The Ocean at the End of the Lane started off as a little something he wrote for his wife — the indie rocker Amanda Palmer — while she was away on tour. "It was much, much more personal, more honest, more awkward than the fiction I would normally put into a novel," he says.
Gaiman's work bridges fantasy and literary fiction, defying genre pigeonholes. He wrote the 75-issue comic book series The Sandman, the children's book Coraline, as well as novels like Anansi Boys and Neverwhere. He turned his story The Truth is a Cave in the Black Mountains, into a multimedia performance that's coming to Carnegie Hall in New York.
Gaiman is particularly excited about the upcoming television adaptation of his novel American Gods — a project that has been years in the making, largely because film directors kept struggling to turn the ungainly novel into a movie. "If I had an idea that was movie-shaped I would have written that, instead of this big lumpy giant weird thing with all this stuff happening," Gaiman says. But the digressive, character-packed book is perfect for TV. "It's gone from being a bug to being a feature."
Amid all the things taking off right now, there is one more that Gaiman wishes for.
"I would love more time to write," Gaiman says. "That is my sane place; that is the stuff that fixes me."
Bonus Track: Kurt Andersen's full conversation with Neil Gaiman

Music Playlist
Levon's Dream (Instrumental)

Artist: Hurray for the Riff Raff