WATCH: Neil Gaiman Confronts the Real World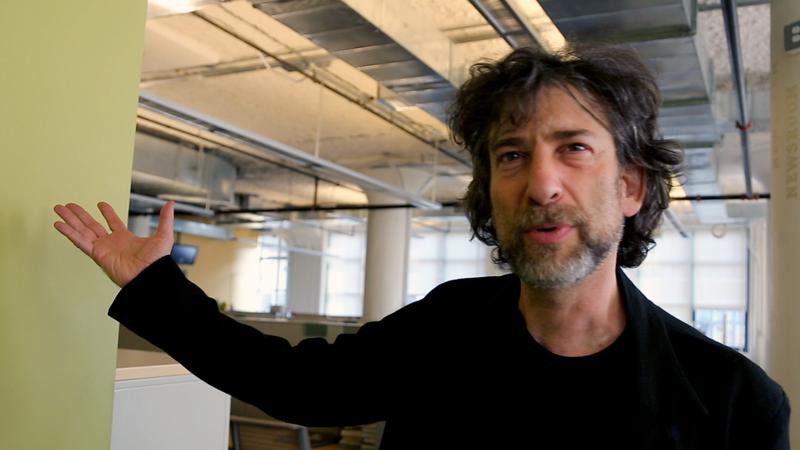 There are few things more mundane than a bunch of people at their desks doing stuff and eating snacks. But to Neil Gaiman, even the humble workplace is glorious fodder for the writer's imagination.  
Save the date: Neil Gaiman will host a special Halloween episode of Selected Shorts. Listen online or on air at 1pm on AM820 and at 10pm on 93.9 FM WNYC.