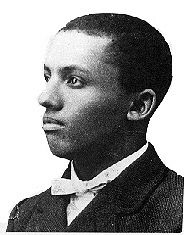 This episode is from the WNYC archives. It may contain language which is no longer politically or socially appropriate.
Begins with Monica Mayes singing "Star-Spangled Banner," which was not recorded. Commissioner of Welfare, Henry McCarthy, introduces Negro History and discusses the 1935 Federal Social Security Act, which wiped out many common discriminatory practices in determining program eligibility.

Mayor Impellitteri cites several historical events significant to the evolution of social equality, including the formation of the Association for the Study of Negro Life and History in Chicago, in 1915, and its establishment of Negro History Week, in 1926; the National Conference of Christians and Jews, in 1928, in response to growing prejudice; the combination, this year, of Negro History Week with Brotherhood Week. Department of Welfare is the "heart and conscience of the city"; it necessarily embodies the "good neighbor" policy. There is always room for improvement, and improvement is always being made. Pause to re-evaluate and re-dedicate ourselves to these highest ideals of mankind: the need for common understanding is greater than ever before. It is a challenge which must, and shall, be met. "It has been a paramount objective of ours to keep this city a city of sincere brotherhood, where the seeds of racial discrimination cannot germinate, and where every person wants to respect the personal dignity of his neighbor, and I have reason to believe that here in the city of New York, we have experienced a great measure of success."

Recording cuts out again for singing. Commissioner Pinto (first name is not included) Speaks on the essential dignity of man, the difference between uniformity and unity, value of religious life to solving human relations problems, New York State Commission on Discrimination. Fred Thomas sings (not recorded). Rabbi Bernstein reads three psalms. Police Department Orchestra plays (not recorded).

Judge Irving Van Cooper talks about his own career in terms of equality of opportunity, denounces the little knowledge most Americans have on the details of the lives of Washington and Lincoln; the situation now is no worse than it was for them. Commissioner McCarthy announces the discovery of a missing diamond, introduces the choristers (not recorded).

Reverend John M. Coleman, rector of St. Philip's Episcopal Church in Brooklyn and a member of the Board of Education of New York City; emphasizes the influence of brotherhood on the foundation of the US and encourages study in negro history, because they are not the only group to endure suffering; and suggests the term "negro" will soon lose its meaning.

Fred Thomas and Monica Mayes perform a duet (not recorded). Commissioner McCarthy thanks the participants, including WNYC. Reverend Shelby Rooks, pastor of St. James Presbyterian Church, performs the final blessing. "God Bless America" performed by all musicians (recorded!).
Audio courtesy of the NYC Municipal Archives WNYC Collection
WNYC archives id: 69632
Municipal archives id: LT527