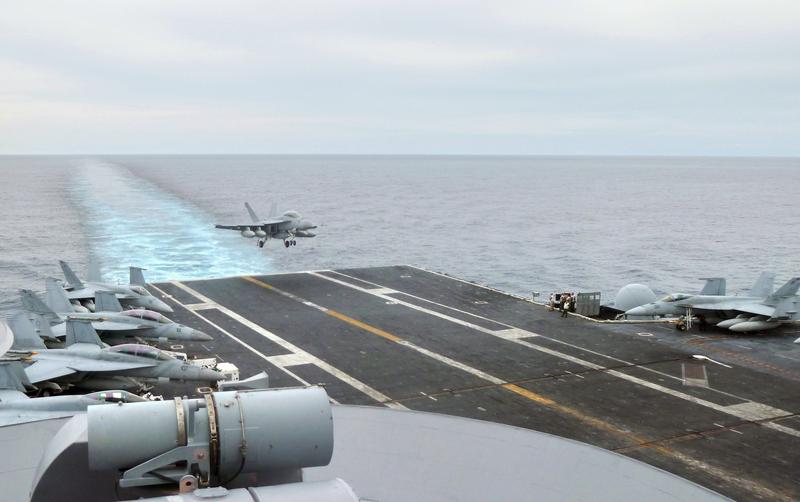 Looks like there's been another "near-miss" in the South China Sea.
On December 5, a near collision between a Chinese warship and a U.S. guided missile cruiser ruffled the feathers of Chinese officials, who claim the U.S. boat had been "harassing" China's aircraft carrier.
While there is relief that a crisis was averted, the underlying tensions between the U.S. and China remain.
Joining The Takeaway to explain is Stephanie Kleine-Ahlbrandt, director of the Asia-Pacific Program at the United States Institute of Peace.