The Takeaway
NBA Bans Donald Sterling For Life, Issues $2.5 Million Fine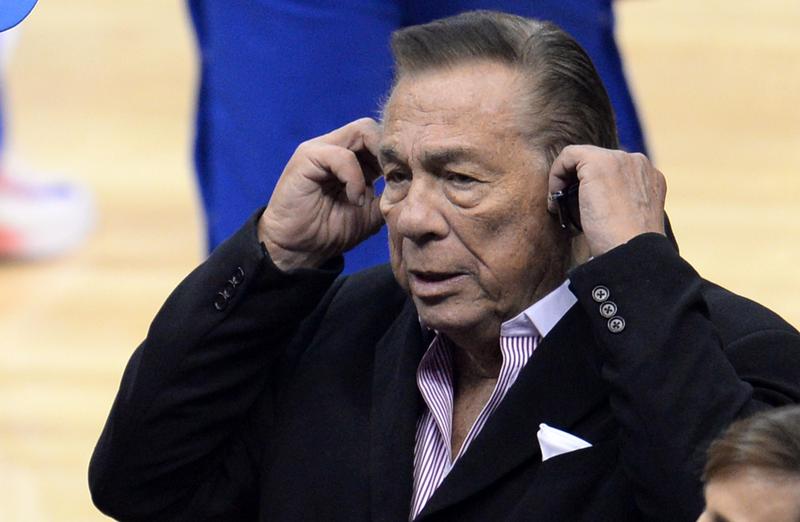 NBA Commissioner Adam Silver addressed members of the news media this afternoon and announced a significant punishment for Los Angeles Clippers Owner Donald Sterling, who was caught making racist comments about African Americans over the weekend.
Silver said that the league has made a decision to ban Sterling from the NBA for life and fine him $2.5 million—the maximum amount allowed under the NBA constitution. Commissioner Silver added that Sterling would be barred from any contact with his team or the league. In addition to the financial penalty and league excommunication, Silver said that he and NBA team owners will attempt to force Sterling to sell the team.
"We stand together in condemning Mr. Sterling's views," Silver said. "They simply have no place in the NBA."
Silver, who spoke with apparent outrage, said that even though Sterling's remarks were shared in private, they are now public and represent his views. The NBA obtained the audio recordings, which were initially released by TMZ, and verified in an investigation that Sterling was in fact the individual making the comments. Furthermore, Silver added that Sterling himself confirmed he was the man on the recordings.
"The hateful opinions voiced by that man are those of Mr. Sterling," said Silver. "The views expressed by Mr. Sterling are deeply offensive and harmful. That they came from an NBA owner only heightens the damage and my personal outrage. Sentiments of this kind are contrary to the principles of inclusion and respect that form the foundation of our diverse, multicultural and multiethnic league."
Silver said that he was personally distraught by the comments made by Sterling, which have caused current and former players, coaches, fans and partners of the NBA to "question their very association with the league."
Now that Sterling has been banned, Silver said he is barred from attending any NBA games or practices, he may not be present at any Clippers facility, and he may not participate in any business involving the team. He is also barred from attending any NBA Board of Governors meetings, or any other league activity.
The money collected from the $2.5 million fine will go to organizations dedicated to anti-discrimination and tolerance efforts. Furthermore, Silver said he would personally urge the Board of Governors to exercise its authority to force Sterling to sell the team.
"I will do everything in my power to ensure that happens," added Silver, who said he spoke with several owners who issued their "full support."
Sports Commentator Ibrahim Abdul Matin weighs in on the penalty and the way forward for the league.
What do you think of the punishment? Vote in our poll below.