National Democrat Rallies Local Support To Win Back House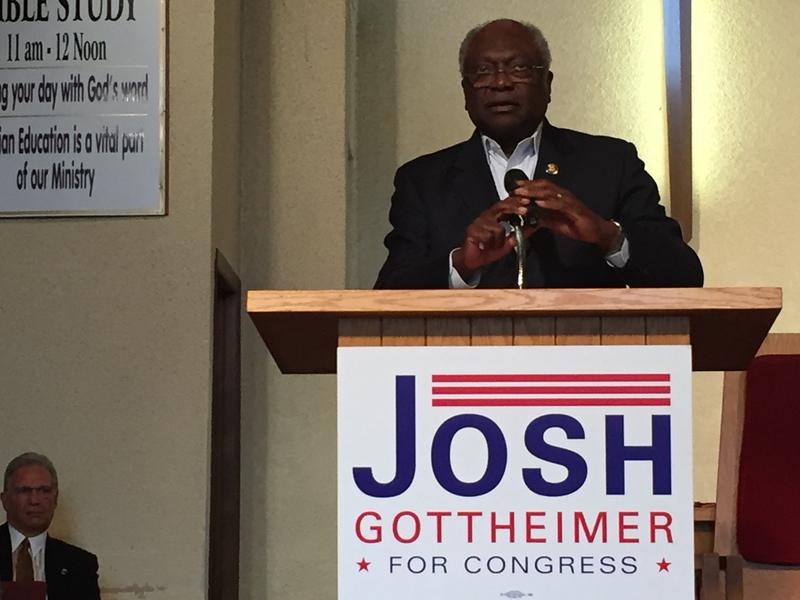 National Democrats are targeting New York and New Jersey races in their effort to take control of the House of Representatives. 
Democrats need to pick up 32 seats to win control of the House. They're eyeing more than 50 districts across the country, including winning or protecting eight New Jersey and New York seats. Those include the 1st and 3rd Districts on Long Island, the 19th District in the northern Hudson Valley, the 22nd District that includes Utica and Binghampton and the 24th District surrounding Syracuse.
South Carolina Rep. James Clyburn, the number three Democrat and highest-ranking African-American in the House, is visiting some of those competitive House districts to urge local leaders to start getting voters motivated now. Clyburn visited districts on Long Island and in western New York Wednesday.
Tuesday he was in Hackensack to rally Democrats behind Josh Gottheimer's challenge to seven-term Republican Rep. Scott Garrett in New Jersey's 5th Congressional District. This district includes portions of Bergen, Passiac, Sussex and Warren counties in northern New Jersey.
Winning the presidency isn't enough, Clyburn told more than 50 local party officials and activists.
"If we have not learned anything from the Obama presidency," Clyburn said, "you ought to learn that that's not all that matters. We've got to give our next president the kind of people as a supporting cast that will help move the agenda."
Analysts say it's unlikely Democrats can win the House. The wildcard is Republican presidential nominee Donald Trump. Trump trails Democratic nominee Hillary Clinton in most polls and Republicans worry Trump could take House and Senate candidates down with him.
Republicans are depressed, Clyburn said.
"I can understand that," he added with dry sarcasm. "If the top of my ticket was as crazy as the top of their ticket, I'd be depressed too."
But Clyburn says that won't be enough if local Democrats don't start now to turn supporters out in November.
"Now, we gotta get energized," he said. "Their being depressed is not enough."