The Rhythms of Harlem Come to Macy's Thanksgiving Day Parade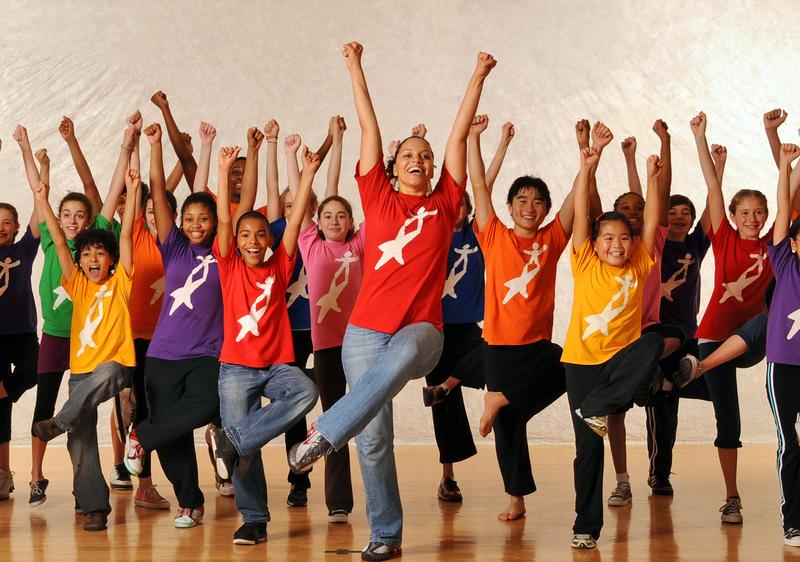 On Saturday mornings in Harlem, just past Jackie Robinson Park, sneakers squeak from a nondescript building on 147th Street, home of the National Dance Institute.
The space could be mistaken for an art gallery inside, if such spaces were known for playing the "STOMP" soundtrack. Instead, 140 New York City students between 9 and 15 years old stand pressed on either side of what appears to be a basketball court without hoops.
This Saturday morning, they are rehearsing a Harlem-inspired dance for the 90th Macy's Thanksgiving Day Parade. They're going to perform a one-minute dance to Outkast's "PJ and Rooster" using a mix of swing, West African, and modern dance steps, with choreography that embraces the cultures that came together during the Harlem Renaissance. This is the first time any of these kids have performed in the parade. 
"At first you are like, 'Oh okay, that's great,' but then when it sets in, you're just like, 'Oh my goodness, I'm going to have this amazing opportunity once again because of NDI,'" said Maliha, 13, about performing at the parade.
This is actually the second time the 40-year-old institute will be performing. The first time was in 2007, when students performed an Appalachian Clog Dance.
The youth who participate come from all over the city, from the Bronx to Brooklyn. NDI leads programs in 41 New York City schools, and the students in this scholarship program are chosen from those who participate during class time. The group rehearses for a full day every Saturday and is invited to perform at events around the boroughs and the country. They've been at Symphony Space — but also on the Today Show and as part of The Kennedy Center Honors.
The children pay nothing; NDI is funded by foundations, New York state and the city, plus private donations. The institute isn't trying to create professional dancers — it wants to use dance to impart values like grit, perseverance and cooperation.
But some of them do become professionals. The choreographer of this year's Macy's parade dance, Bianca Johnson, is an alumna of the program. She wound up going to Tisch for dance.
"Your love of dance and arts stays with you for the rest of your life," Johnson said of her time at the institute.
But that's in the future for the current dancers. Right now, they're just focusing on the steps.
The students aren't just excited about the parade. They love the program; they look forward to coming every week. "You get all of that stress off of you" said Kemuel Cuffy, 12, of Canarsie, Brooklyn. "In my situation, not a lot of opportunities come my way," he said. "So NDI is a big opportunity for me to embrace dance."