The Takeaway
Colin Kaepernick Reverses on National Anthem Protests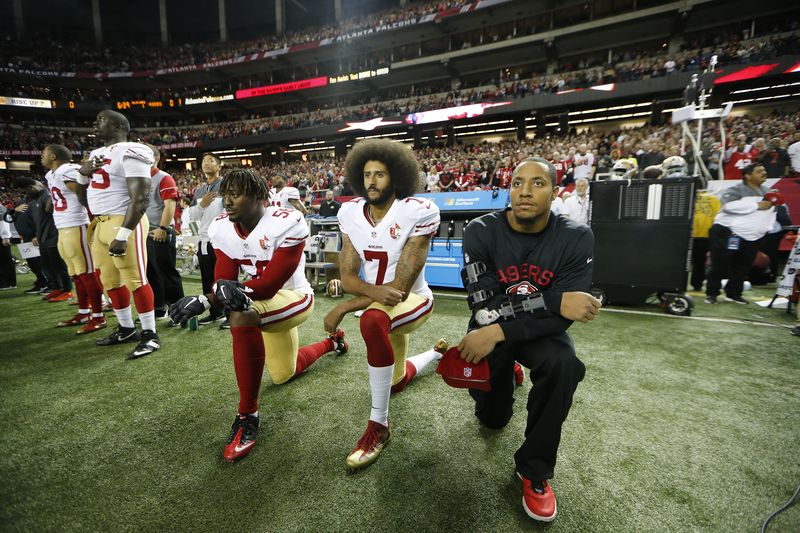 Click on the 'Listen' button above to hear this interview. 
Football season is over, baseball hasn't started yet, and the hockey and basketball playoffs are still at least a month away. But for Dave Zirin, sports editor for The Nation magazine and host of "The Edge of Sports" podcast, there's always plenty to talk about.
This week, Zirin says he's interested in controversy surrounded quarterback Colin Kaepernick, who is now getting criticized for saying he will stand during the national anthem next season after taking a knee during the song to protest police violence in 2016.