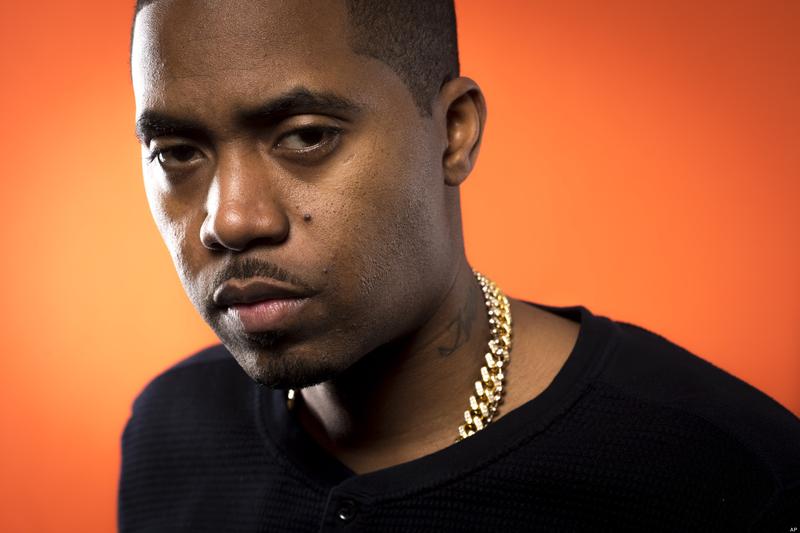 Nasir Jones -- the hugely successful and influential rap emcee known as Nas -- is one of the greatest musical voices to emerge from New York City. His 1994 debut, Illmatic, announced him as a premier voice in the burgeoning world of hip hop, and it continues to be honored at the top of all-time best-of lists for its unflinching look at poverty, race, class, and spirituality, as seen through the lens of a twenty-year-old resident of a Queens housing project. Five of the album's ten tracks reached single status. 
Since his debut, Nas has consistently been regarded as one of hip hop's leading lights. These days, he's also known as an entrepreneur, a mogul, and an actor. A new documentary film about the making of Illmatic is opening the Tribeca Film Festival, and the record is being re-released as Illmatic XX.
In a conversation with Soundcheck host John Schaefer, Nas reflects on his early musical influences (including his father, jazz cornetist Olu Dara) and the ways in which his city has changed in the last 20 years.
This segment originally aired on April 14, 2014.
Interview Highlights
Nas, on how the Queensbridge housing projects where he grew up plays a role in his storytelling:
As a kid, I was listening to hip hop, all these groups were coming out of my 'hood. They made a name for themselves and were all proud to be where we were from, so when it was my turn at bat I was taking the torch from them.  
On how Illmatic set a hip hop production template:
At that time, when I was working on Illmatic, every rap album had one in-house producer. I was a new guy, and I didn't have a "one guy" I could go to to produce the record, so I just had this wish list of these great producers, who were established artists, Pete Rock, Gang Starr, Main Source, A Tribe Called Quest...I was lucky enough that they liked what I was doing, and they helped me put it together. After that, every rap album they would just grab all the great producers.
On his initial reluctance to participate in Time Is Illmatic, the new documentary about his record:
They were working on this film for six years; I wished them well, but I didn't want to participate in anything. Once I started to notice how many people were interviewed, how many people were involved and wanted it to be seen, who were giving it legs, I knew that if this thing went on without me, it's gonna be sad!
On his musical DNA and what keeps him excited about hip hop:
My musical influences are Marvin Gaye, Michael Jackson, Madonna, Eric B., Slick Rick, Run DMC...Drake, Jay-Z, OutKast reuniting this year makes me think about the next step for me.