Soundcheck
Naomi Shelton And The Gospel Queens: Fiery Spirit In A 'Cold World'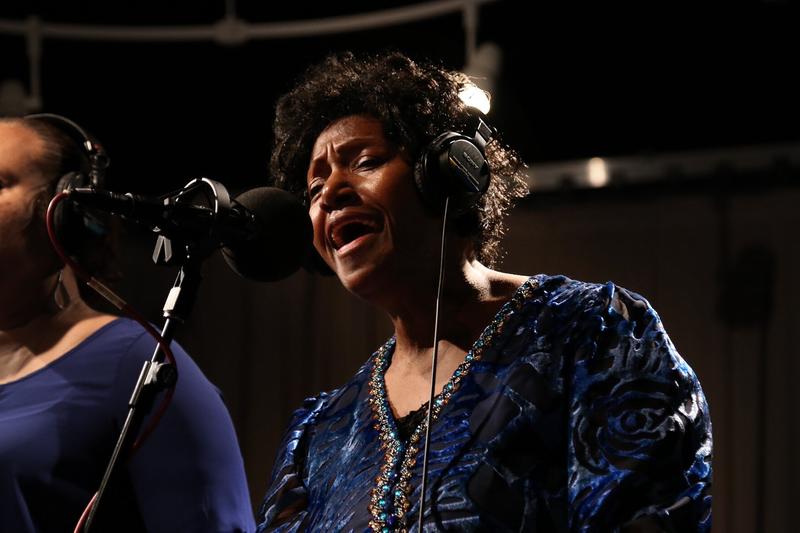 In 1963, Alabama native Naomi Shelton came to Brooklyn as part of The Great Migration of African-Americans out of the South, and she brought along her deep affection for gospel and soul music. Shelton had grown up singing in churches in her hometown of Midway, and she continued singing in church when she arrived in New York. But she also began to perform in Brooklyn nightclubs under the name Naomi Davis, marrying secular and spiritual themes, and channeling social issues, real-life struggles, and personal joys. 
Fast forward to 1999, when Shelton and an old friend and collaborator Cliff Driver formed a gospel group that caught attention of Gabriel Roth -- who at the time was running the label Desco. Roth would soon go on to co-found Daptone Records, and Shelton was among the first to sign up. She's been a steady presence at the label since, starting with her Daptone debut full-length, 2009's What Have You Done, My Brother?.
Now, five years later, Shelton is back with her follow-up, Cold World, another fine collection of gritty grooves and commanding vocals that recalls both her Daptone labelmate, Sharon Jones, and R&B-infused rock bands like Alabama Shakes. Produced by Roth, Cold World toggles through a variety of moods, while Shelton sings passionately about the human condition and personal burdens. This is music for the spirit -- and for the feet. 
Set List:
"Sinner"

"It's A Cold, Cold World"

"I Don't Know"