Mysterious Gambler Brings In Celebrity Chefs to Cook Dinner for Homeless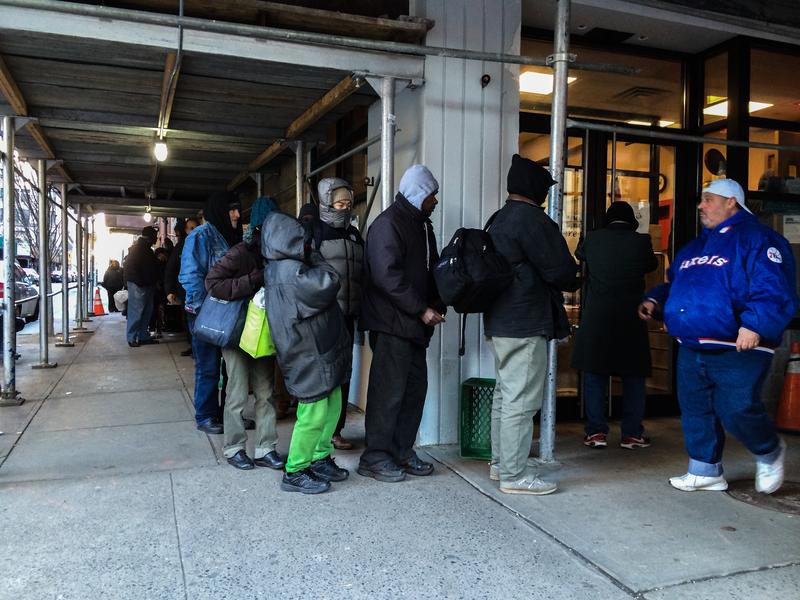 An anonymous donor who goes by the name "Robin Hood 702" has brought in a White House chef and the executive chef at of Rao's in East Harlem to cook a special Christmas dinner for 200 to 300 people at the New York City Rescue Mission in Chinatown.
The donor, known as "Robin Hood 702," is reported to be a gambler in Las Vegas and has organized charity dinners in Los Angeles and Las Vegas with celebrity chefs in the past.
Guy Mitchell, a White House Chef for five presidents, was at the New York City Rescue Mission Christmas morning preparing for the dinner. He said he got a call out of the blue about helping prepare Wednesday's meal.
"Being 'Robin Hood 702,' he puts together the Merry Men and the Merry Women. We just come together and produce a lot of nice food for people," Mitchell said. "Just to give."
Wearing dark aviator sunglasses and a black knit hat, "Robin Hood 702," stood next to Mitchell with his arms crossed. He said he was drawn to the New York City Rescue Mission because of its history as the oldest homeless shelter in New York City. It opened in 1872.
"They do this everyday, not just Christmas, not just Thanksgiving, people need to realize that," he said. "The only way I could bring that awareness is to bring a chef from Rao's, "Fryar" Dino Gatto, and a guest chef from the White House, "Fryar" Guy Mitchell." 
The menu will be improvised using donated ingredients at the mission. Dinner will be available between 3 and 5 p.m.