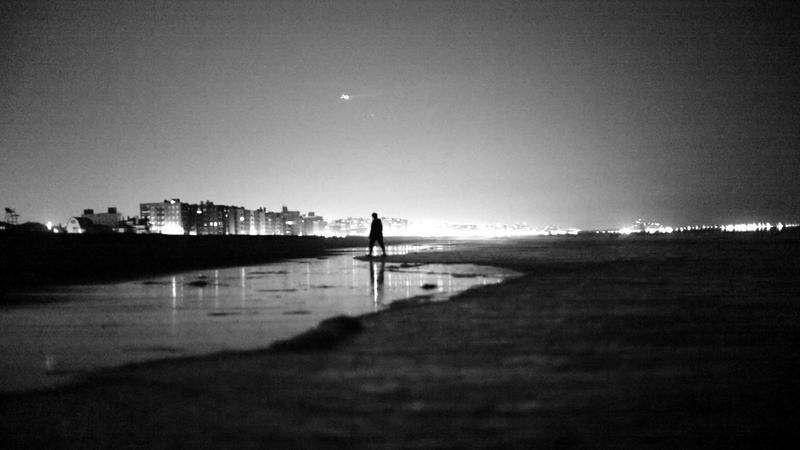 Senses seem enhanced when standing on a beach at night. The sounds of the sea are crisper, the air is saltier and the sand crunchier, perhaps because darkness steals your sight. Waves unfurl with a crash, foam hisses as distant ships move silently on the horizon. It feels like the world's end as you stare into the blackness. "It's invigorating to be unhurried, unwatched on nature's timetable," explains Quito Ziegler, a 37-year-old Brooklynite who escapes to the city's farthest edges in search of respite from the chaos of daily life. Not just any beach will do, though; it needs to be a completely empty one, and forbidden beaches are best.
Identifying as transgender (Quito prefers the non-gender-specific pronoun 'they' as opposed to 'he' or 'she'), Quito is a working artist who is immersed in the queer and trans-art scene in New York. Originally a photographer, Quito branched out into curating and organizing community, public and activist art exhibits, and today is at the center of this unconventional fringe society. 
"When you go to the beach at night, it's magic," Quito adds. "You're the only one there. You stand at the edge of the ocean and watch it go back and forth. You can squint your eyes and see the horizon. You can run around the water's edge and pretend that you're flying like a gull. You have the entire world to yourself somehow."
Visit the storytelling website Narratively for more on Quito's Secret NY Sanctuary.  
This music heard in this story is by the band Shiv Hurrah written by composer/musician David Bechle. The song is called Really Not Real from the album Shiv Hurrah.
My Own Private Rockaway from Narratively on Vimeo.