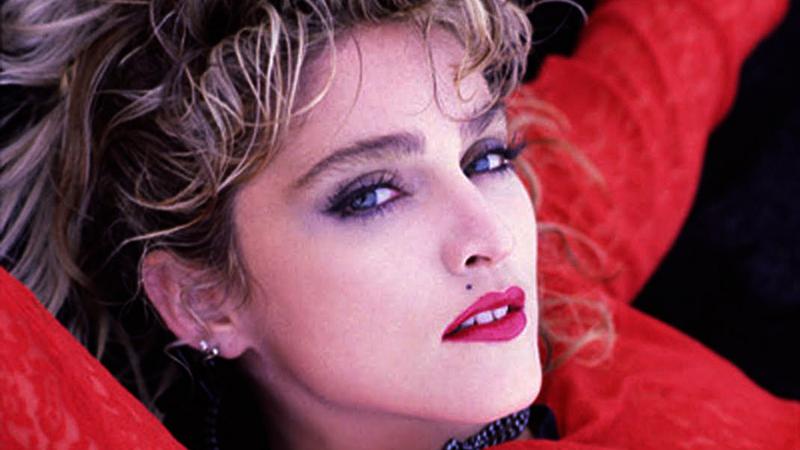 All this week, Soundcheck is marking the 30th anniversary of the Material Girl's first album, and we're asking listeners and readers to share their "Madonna Moment." It doesn't have to be anything as dramatic as Seymour Stein's tale of lying in a hospital bed signing Madonna to her first contract; or essentially being asked by Madonna herself to parody one of her hits, as Weird Al Yankovic will probably tell us later this week. Just some time or event that, for you, involves Madge or her music somehow. 
In late 1984, I was invited by Bobby Guccione to become a contributing editor for his new, monthly music magazine that he was going to call Spin.  The magazine was going to launch in spring of 1985, and Bobby (the son of Bob Guccione, the founder of Penthouse magazine) felt that the industry had a void to fill: Rolling Stone was for an older generation, and at that time seemed to give short shrift to emerging artists or interesting musicians working on the boundaries of pop. Spin would be the anti-Rolling Stone, and he wanted to give me a full page in each issue to write about some of the edgier artists that a young rock-pop audience might be interested in. 
Now, getting a new magazine off the ground took a lot of work, and for about six months before that first issue hit the stands, Bobby hired and fired a number of editors, including at least one editor-in-chief and the all-important Advertising Director. At one point, he even asked if I'd be interested in the editor-in-chief job, perhaps forgetting that I'd been watching these office shenanigans the whole time. No, I told him, I'll keep my day job. Which at the time was actually a night job, but whatever. 
Eventually, a staff came together -- though it would remain in flux for the whole first year, after which I, too, would leave -- and the first issue was almost ready. I say "almost" because Bobby now had a big question to answer: who would be his first cover? He called me in one day and showed me two mock-ups of the covers he was considering. One was David Bowie, and the other was Madonna.
This put me in a bit of a spot. I wasn't the biggest fan of Bowie's pop period in the early 1980's, but he was still David Bowie, whose albums had been formative experiences for me as a kid in the '70s. And the photo, of Bowie holding a skull in a classic "Alas, poor Yorick" pose, was terrific.
But as 1984 became 1985, it seemed evident that Madonna was not going to be a one-hit wonder, and in addition to her musical talents, I admired the fact that here was a young woman clearly making her own way in what was still a male-dominated industry.   
It's hard to remember exactly what I said, but it was something along the lines of "Don't ask me to vote against Bowie." I did allow that if he was set on Spin being the antidote to Rolling Stone, that Madonna made that statement loud and clear. Well, I think Bobby was probably going in that direction anyway. And so, Madonna was the cover artist on that first issue of Spin, in March 1985.
In hindsight, it was a great choice.   
The next 30 years would see Madonna become the Queen of Pop, and Spin was among the first to offer her the crown. Plus I got to keep the mock-up of the rejected Bowie cover, which, now that I think of it, I should rescue from the basement and do something with.
What's your "Madonna Moment"?  Leave a comment below, or reach out to us on Twitter at @Soundcheck or call us at 866.939.1612.