The Takeaway
'Muthaland': Searching For Identity and Hope While Overcoming Sexual Assault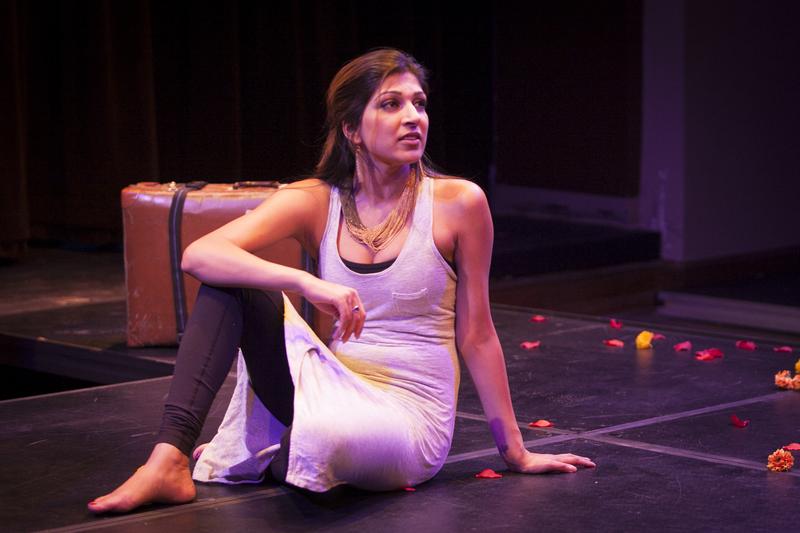 Click on the 'Listen' button above to hear this interview.
First-generation children growing up in the United States oftentimes feel pressure to live in two worlds. There's embracing family's traditions while also assimilating into American culture at school, in the office, and in every day interactions. For actress Minita Gandhi, she found her voice by writing a play.
In her one-woman show, "Muthaland," Minita's dark comedy serves as a coming-of-age tale of trying to explore what it means to be Indian and American. She talks about discovering her father's suitcase from his journey to the United States, finding out more about her parents' marriage, and revisiting a traumatic, life-threatening incident.
In 2009, while visiting India for her brother's arranged marriage, Minita was sexually assaulted by a doctor. She escaped the encounter without serious physical harm, but the emotional scars ran deep.
Here, Minita explains how "Muthaland" has been a way for her to overcome her fears of her family's home country, feel more comfortable in her skin as an Indian-American woman, and inspire other women and people of color to share their own stories.