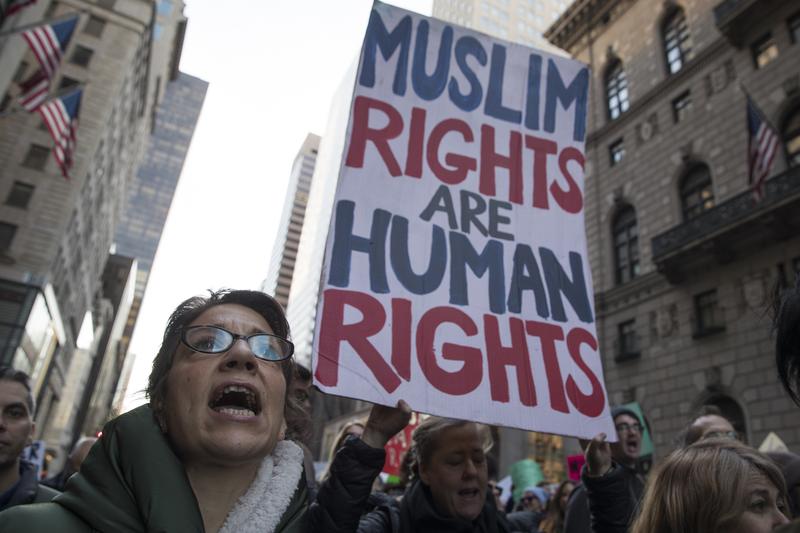 Click on the 'Listen' button above to hear this interview. 
Many Americans are wondering if the policies of President-elect Donald Trump will reflect his campaign rhetoric about Muslims, including Dr. Suzanne Barakat.
In 2015, her brother Deah, his wife Yusor, and her sister, Razan, were murdered by their neighbor. Chapel Hill Police claim the shootings were motivated by ongoing parking dispute, but the families of the victims contend the shooting was a hate crime. The shooter will face a death penalty trial, and the FBI is investigating whether it was a hate crime and if any federal laws were violated. 
Earlier this year, Trump spoke at a rally in South Carolina and expressed support for killing Muslims with bullets soaked in pigs blood. Barakat, astounded, took to Twitter and asked Trump to meet with her.
.@realDonaldTrump Meet me in person and tell me my brother, Yusor & Razan were deserving of the bullets. #SCPrimary #OurThreeWinners

— Suzanne Barakat (@sbarakat210) February 20, 2016
Trump never responded, and former Secretary of State Hillary Clinton did not comment. Barakat has since been advocating for tolerance and defining what it means to be ally. Most importantly, she wants to Muslim-Americans to be part of the conversation about addressing terrorism.
"Don't just talk about us, talk with us," she says.
Related: One Muslim Woman Explains Why She Voted for Donald Trump