At Muslim Day Parade, a Desire to Show Dedication to God and U.S.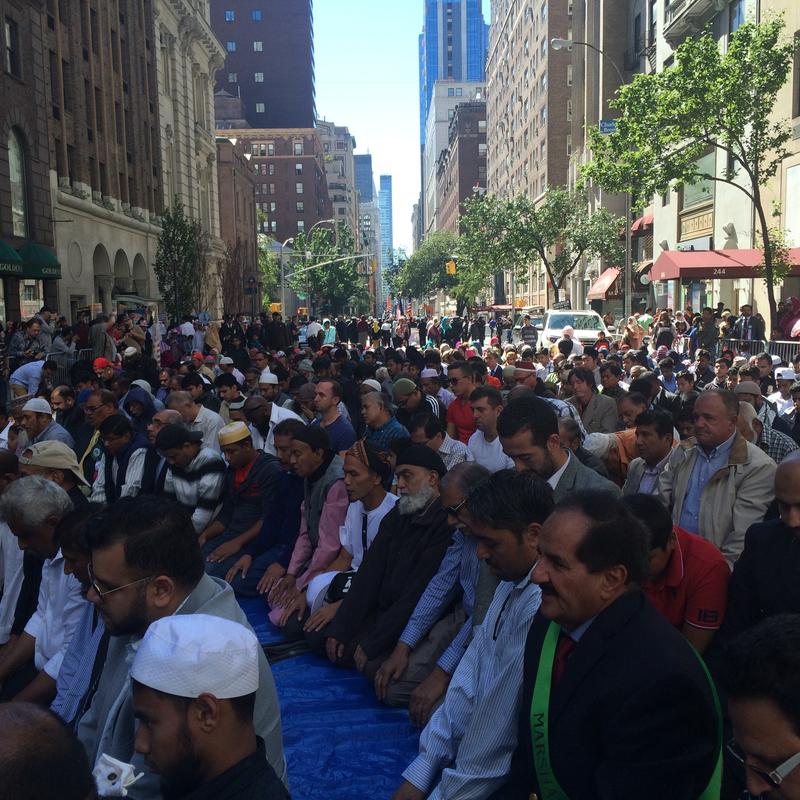 Muslims from the New York region gathered to celebrate their heritage at the annual Muslim Day Parade in midtown on Sunday.
The event started on Madison Avenue and 38th Street with dozens of men, women and children facing east in a prayer. Zaki Abdul from East Harlem said he wanted to come out to show what a large gathering of Muslims looks like.
"Muslims generally are people of peace, those people who are really subscribed to Islam according to Islam," he said. "People should see that."
The parade has been taking place since 1985.
Imam Shamsi Ali said it was important to show there's no contradiction between being a good American and a good Muslim at a time when some people are conflating the actions of terrorists with Islam.
"Inherently American values and Islamic values are in line," he said. "It is about democracy, it is about freedom, it is about religious tolerance, it is about working together with all people. Justice for all."