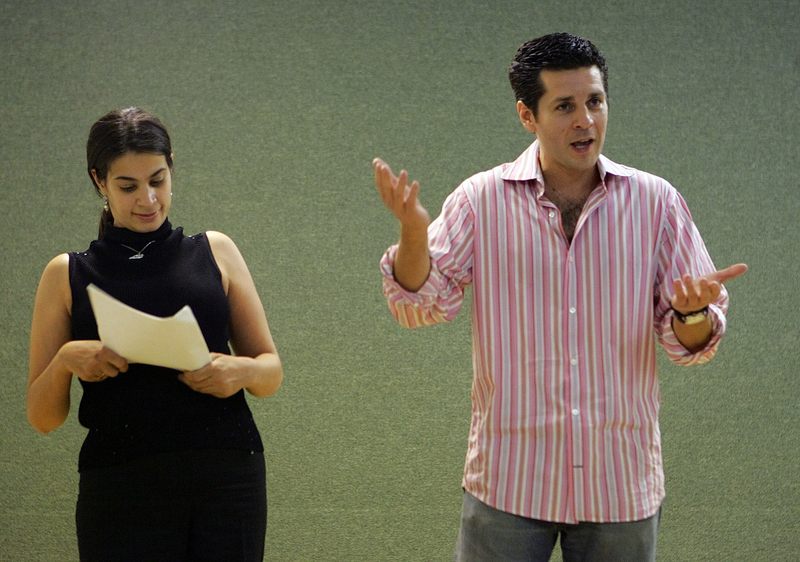 Dean Obeidallah, Maysoon Zayid and Atheer Yacoub join us to talk about comedy, religion, and politics, and about their evolving roles as Muslim comics in the wake of Donald Trump's presidency. Dean Obeidallah is the co-director of the comedy documentary, "The Muslims are Coming!" which uses comedy to counter anti-Muslim bigotry. He also created the recurring show, "The Big Brown Comedy Hour," in 2009. Maysoon is a Palestinian-American comic and co-executive producer of the New York Arab American Comedy Festival, who has performed across the U.S. and the Middle East. Atheer is a is a New York based comedian and writer, and she produces the Shady Pines Comedy Hour, a monthly stand-up show in New York City. Her comedy is inspired by her Palestinian-Muslim upbringing in Alabama.
All three comedians will be performing at the Big Brown Comedy Hour on March 5th at 8:00pm at The Comic Strip Comedy Club at 1568 2nd Ave. For more information, click here. 
Dean and Maysoon and producing the 3rd annual Muslim Funny Fest this summer. Dates and details soon to come. For more information, click here.