Muslims Challenge Judge's Decision on NYPD Surveillance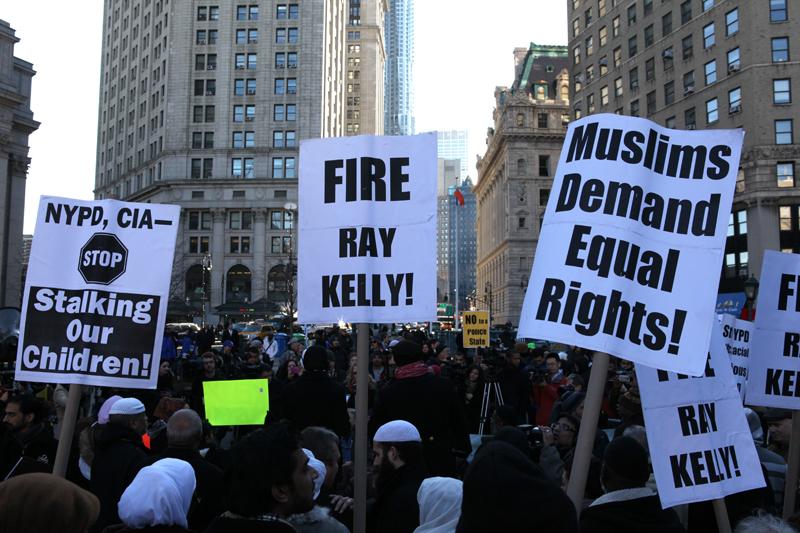 A group of Muslims is challenging a judge's decision, handed down last month, to dismiss a lawsuit claiming NYPD surveillance of mosques and other locations in New Jersey is unconstitutional. The Center for Constitutional Rights and Muslim Advocates jointly filed an appeal of the decision on Friday morning.
Syed Farhaj Hassan, a reservist with the U.S. Army from Helmetta, New Jersey, said he decided to join the lawsuit to fight for his rights, after he read articles from The Associated Press that uncovered the NYPD's surveillance program. He said he stopped going to a mosque that was being watched, fearing he'd unjustly end up on a watch list.
"I was afraid of being on the wrong list at the wrong time, and having my security clearance eradicated," he said. "With budget cuts and the downsizing of the military, if you don't have security clearance, you don't have anything."
Hassan hopes the appeal is successful. He said the judge's decision could have wide-ranging implications, and not just for Muslims.
"All Americans are affected by this type of ruling," he said. "Hopefully the appeal is successful and we can get our civil liberties and our civil rights back that are afforded to us and guaranteed to us by the Constitution which I and other Muslim-Americans serve."
In his decision, U.S. District Judge William Martini rejected claims that the surveillance of Muslims is unconstitutional.
"Police could not have monitored New Jersey for Muslim activities without monitoring the Muslim community itself," he wrote.
With The Associated Press