Muslim-American Professor Spied on by NSA: 'They Owe Me An Explanation'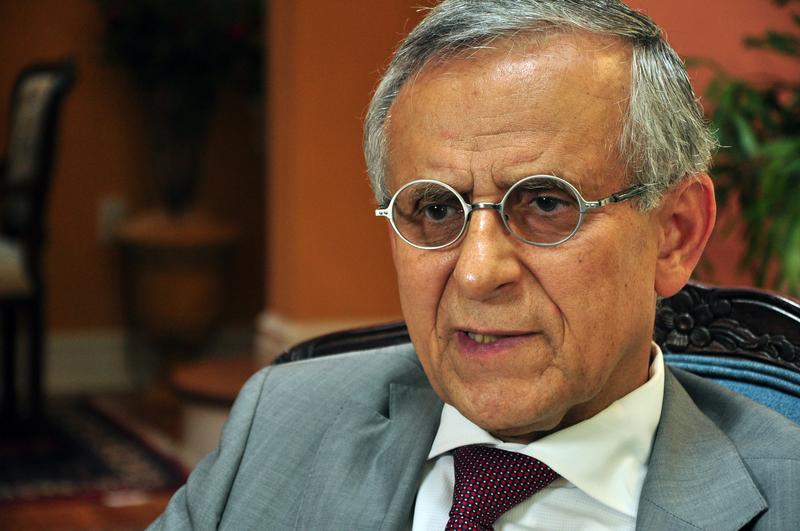 From 2002 to 2008, Hooshang Amirahmadi, Rutgers professor and president of the American Iranian Council, had his emails read by the NSA. That's the charge made by Glenn Greenwald in The Intercept, based on documents leaked by NSA whistle-blower Edward Snowden. On the Brian Lehrer Show (speaking to guest host Manoush Zomorodi), Amirahmadi says the first time he learned he was being spied on was when Greenwald contacted him about a month ago.
"I wasn't surprised, but I'm obviously disappointed and disillusioned," says Amirahmadi. "I have devoted my life for peace causes… and during that time I've always had what's best in mind for American security interests." That said, "I can understand why [I was on a watch list] as I've been involved at the high level of U.S.-Iranian relations. This high level of activity made them suspect me."
According to The New York Times, in 2007 Amirahmadi claimed in an interview that Iranian connections to terrorism are a "myth" and that "Hezbollah and Hamas are not terrorist organizations, they are defending their country and their nations."
Amirahmadi says he hasn't been contacted by the NSA, the Justice Department, or any other law enforcement over the last decade, but "I'd love to get a phone call from the NSA and have them tell me why I was on the list. They owe me an explanation at least."
When asked if he is considering legal action against the U.S. government for privacy violations, he says "I have learned one thing from President Obama, and [that's to] say…'all options are on the table.'"
Listen to the full interview with Hooshang Amirahmadi above, and click here for more on this week's NSA revelations with Foreign Policy reporter Shane Harris.