New Sounds
#3842: Music Inspired by NASA and Space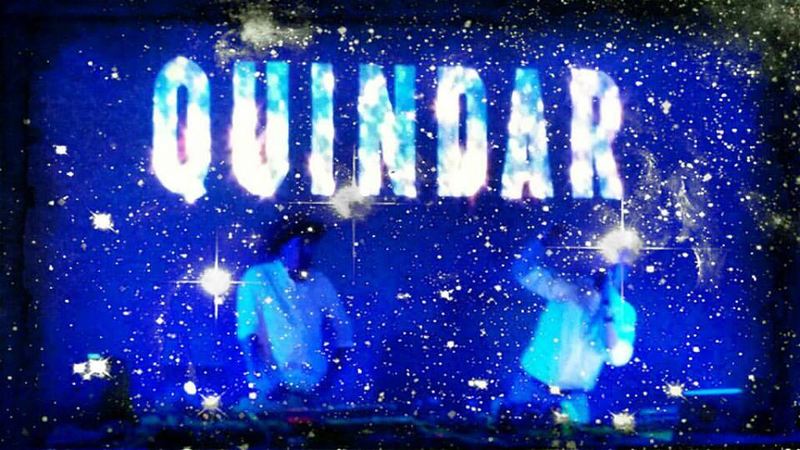 Explore the sounds beyond our home planet in music inspired by NASA, the race for space, and by the idea of overcoming obstacles and fears.  Listen to music by the mostly electronic duo Quindar, Mikael Jorgensen (of Wilco) and art historian James Merle Thomas, who often make use of archival audio and film often in their work. Their name comes from the name of beep-tone that cued transmitters when astronauts and mission control would talk with one another during the American Apollo space missions. And we'll hear a piece which draws from the initial telemetry readings that tracked Skylab during its launch in April 1973, which are processed with tape delay and augmented by Moog synthesizer. 
Then, there's music by Laurie Anderson, from her longer, "The End of the Moon," written during her time as NASA's first Artist-in-Residence. Also, hear from the British duo Public Service Broadcasting. Their music revisits the time when the USA competed with the USSR trying to be the first to leave the Earth and get to the moon. Listen to works like, "Tomorrow," and "Go," where audio footage from both countries' race for space is woven into music.
Then there's music by Terry Riley, who draws upon the audio archives at the jet propulsion laboratory in Iowa and wove that material into a piece for the Kronos Quartet, called "Sun Rings." That, and more. 
PROGRAM #3842, Music inspired by NASA and space (First Aired 3-16-2016)    
ARTIST: Quindar
WORK: Six Degrees of Freedom [9:46]
RECORDING: Twin-Pole Sunshade
SOURCE: Butterscotch Records BSR014
INFO: butterscotchrecords.net
ARTIST: Public Service Broadcasting
WORK: The Race for Space [2:42]
RECORDING: The Race for Space
SOURCE: Test Card Recordings
INFO: musicglue.com
ARTIST: Public Service Broadcasting
WORK: Go [4:14]
RECORDING: The Race for Space
SOURCE: Test Card Recordings
INFO: musicglue.com
ARTIST: Kronos Quartet
WORK: Terry Riley: Sun Rings - One Earth One People One Love [4:37]
RECORDING: Sunrise of the Planetary Dream Collector: Music of Terry Riley
SOURCE: Nonesuch 549523 | nonesuch.com
INFO:  Kronos Quartet's website
ARTIST: Laurie Anderson
WORK: From the Air (originally from "The End of the Moon")  [7:08]
RECORDING: Heart of a Dog
SOURCE: Nonesuch 552027
INFO: nonesuch.com
ARTIST: Public Service Broadcasting
WORK: Tomorrow [7:26]
RECORDING: The Race for Space
SOURCE: Test Card Recordings
INFO: musicglue.com
ARTIST: Clint Mansell
WORK: Welcome to Lunar Industries [7:11]
RECORDING: Moon (Original Soundtrack)
SOURCE: Black Records / Universal (Pty) Ltd. - #CMCD 001
INFO: Available at Amazon.com, iTunes, Emusic.com