New Sounds
#3861: Music Inspired by the Colorado River and Grand Canyon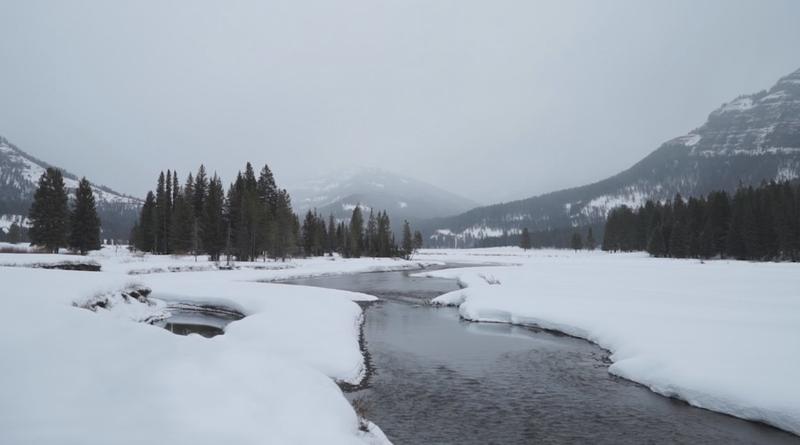 Hear music by composers who've written pieces inspired by or written in the Grand Canyon or on the Colorado River for this New Sounds.
Listen to selections from  the multi-part collaborative project, "the Colorado," featuring contributions by composers William Brittelle (New Amsterdam Records co-founder), Glenn Kotche (percussionist & Wilco's drummer), Paola Prestini (Executive Director/Creative Director of National Sawdust & Founder of VIA Records), Shara Nova (previously known as Shara Worden), and John Luther Adams (Pulitzer Prize laureat.). The text of the work is by William deBuys and the performers include the vocal group Roomful of Teeth, (here they are 10 voices strong), cellist Jeffrey Zeigler, and percussionist/composer Glenn Kotche. There's also a film version, narrated by the Shakespearian actor Mark Rylance, a full multi-media affair, which takes viewers from the Rocky Mountains to the Grand Canyon, the Hoover Dam, and to the drought conditions that have been created in California. This full version of the eco-cantata will have its New York premiere at The Met tomorrow night, Wed. May 18th. 
There's a full textbook besides, with particular units on the various dams along with Colorado, the Salton Sea, the industrial agriculture in the Colorado River Desert and others tracing the now-irreversible changes that have occurred in the river's history. More here: visionintoart.com/THE_COLORADO
Plus, listen to music by Paul Winter, recorded in the side canyon of the Grand Canyon, from 1985 and a single-movement string quartet by Pulitzer Prize-winning composer John Luther Adams, written for and performed by JACK Quartet, and more. 
PROGRAM #3861, Music Inspired by the Colorado River and Grand Canyon (First Aired 5-17-2016) 
ARTIST: New York Philharmonic, Leonard Bernstein, conductor
WORK: Grofe: On the Trail [1:00]
RECORDING: Grofe: Grand Canyon And Mississipi Suites / Bernstein, Kostelanetz. Et Al
SOURCE: CBS / Sony 37759
INFO: Available at arkivmusic.com, or Amazon.com or iTunes
ARTIST: Roomful of Teeth, Glenn Kotche, and Jeffrey Zeigler
WORK: Glenn Kotche: Beginnings [6:16]
RECORDING: The Colorado
SOURCE: New Amsterdam Records, co-released with VisionIntoArt (VIA Records) 
INFO: newampresents.org

ARTIST: Roomful of Teeth, Glenn Kotche, and Jeffrey Zeigler
WORK: Shara Nova: An Unknown Distance Yet to Run [6:27]
RECORDING: The Colorado
SOURCE: New Amsterdam Records, co-released with VisionIntoArt (VIA Records) 
INFO: newampresents.org
ARTIST: Mikel Rouse & Blaine Reininger
WORK: Side wind [6:23]
RECORDING: Colorado Suite & A walk in the Woods
SOURCE: mtm03+6 
INFO: crammed.be
ARTIST: Klaus Schulze
WORK: Le Mans - Dune [:15]
RECORDING: Dune Original Soundtrack
SOURCE: Thunderbolt 145
INFO: http://www.klaus-schulze.com/
ARTIST: Roomful of Teeth, Glenn Kotche, and Jeffrey Zeigler
WORK: William Brittelle: The Colossus [5:24]
RECORDING: The Colorado
SOURCE: New Amsterdam Records, co-released with VisionIntoArt (VIA Records)
INFO: newampresents.org
ARTIST: Roomful of Teeth, Glenn Kotche, and Jeffrey Zeigler
WORK: Paola Prestini: El Corrido de Joe R. [5:07]
RECORDING: The Colorado
SOURCE: New Amsterdam Records, co-released with VisionIntoArt (VIA Records) 
INFO: newampresents.org
ARTIST: John Clark, French horn
WORK: Bedrock Cathedral [2:04]
RECORDING: Paul Winter: Canyon
SOURCE: http://music.paulwinter.com/album/canyon

ARTIST: Roomful of Teeth, Glenn Kotche, and Jeffrey Zeigler
WORK: Shara Nova: Welcome to the Anthropocene [4:37]
RECORDING: The Colorado
SOURCE: New Amsterdam Records, co-released with VisionIntoArt (VIA Records) 
INFO: newampresents.org
ARTIST: Roomful of Teeth, Glenn Kotche, and Jeffrey Zeigler
WORK: Glenn Kotche: The Palette of a New Creation [5:59]
RECORDING: The Colorado
SOURCE: New Amsterdam Records, co-released with VisionIntoArt (VIA Records) 
INFO: newampresents.org
ARTIST: JACK Quartet
WORK: John Luther Adams: Dream of the Canyon Wren, excerpt [3:44]
RECORDING:  The Wind in High Places
SOURCE: Cold Blue 41
INFO: coldbluemusic.com