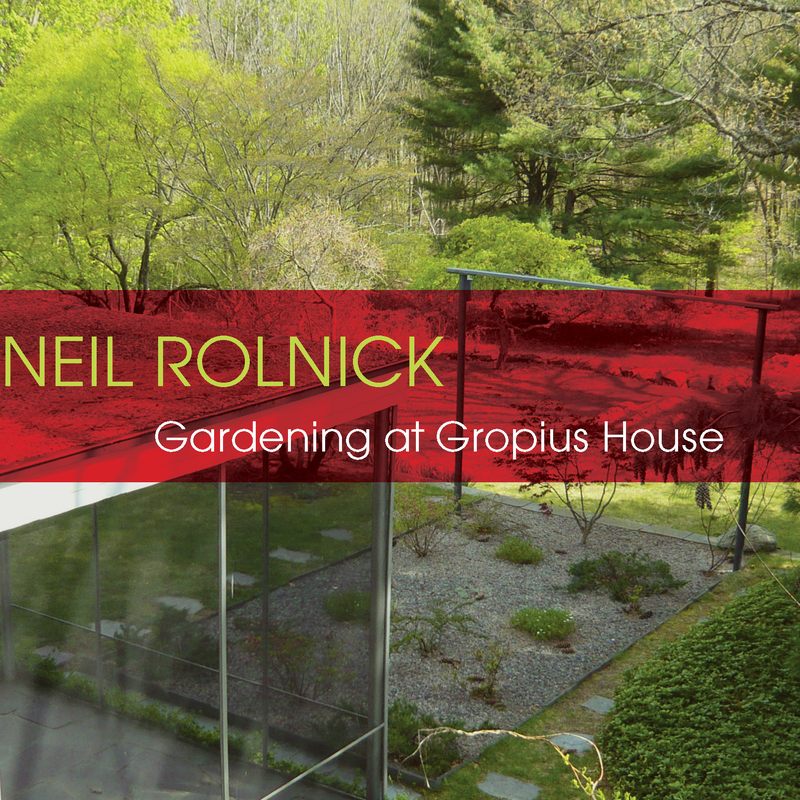 For this New Sounds program, listen to an hour of music inspired by architecture.  Hear Neil Rolnick's electronic violin concerto, "Gardening at Gropius House" featuring violinist Todd Reynolds and members of Alarm Will Sound conducted by Alan Pierson. (Walter Gropius was an influential architect and founder of the Bauhaus school, whose Massachusetts residence was carefully designed both in the structure as well as the grounds, which included a Japanese garden.)
Also, there's music from the Icelandic producer, label founder, and composer Valgeir Sigurðsson.  Listen to his score for a Stephen Petronio ballet, "Architecture of Loss," which pits chamber music against electronics and conjures a glacial wilderness. Then, listen to a work from Estonian composer Erkki-Sven Tüür, his "Architectonics," which combines renaissance textures and melody with the driving rhythms of rock.  Plus, music from New York composer Peter Gordon's collaborative opera project, "The Society Architect Ponders the Golden Gate Bridge."  The opera's plot is based on an actual court case: on the Golden Gate Bridge, an artist is hit by a car driven by a drunken architect.  That, and more.
Special thanks to our hardworking New Sounds Assistant, Isabel Kim, for making this podcast possible.
PROGRAM #3531– Inspired by Architecture (First aired on 11/06/2013)             
ARTIST(S)

RECORDING

CUT(S)

SOURCE

Valgeir Sigurðsson

Architecture of Loss

Between Monuments [5:11]

Bedroom Community HVALUR 13CD
www.valgeir.net
bedroomcommunity.net

Absolute Ensemble

Architectonics

Erkki-Sven Tüür : "Postmetaminimal Dream" [10:22]

CCn'C Records 01812
Out of print, but try iTunes, Amazon.com or Emusic.com

Neil Rolnick, Todd Reynolds, violinist & Alarm Will Sound, led by Alan Pierson

Gardening At Gropius House

Gardening At Gropius House, part 1 excerpt  [19:34]

Innova 877
www.innova.mu

 

Peter Gordon/L.Weiner

Mendi & Keith Obadike Present Crosstalk

The Society Architect Ponders the Golden Gate Bridge [13:41]

Bridge Records 9285
www.bridgerecords.com