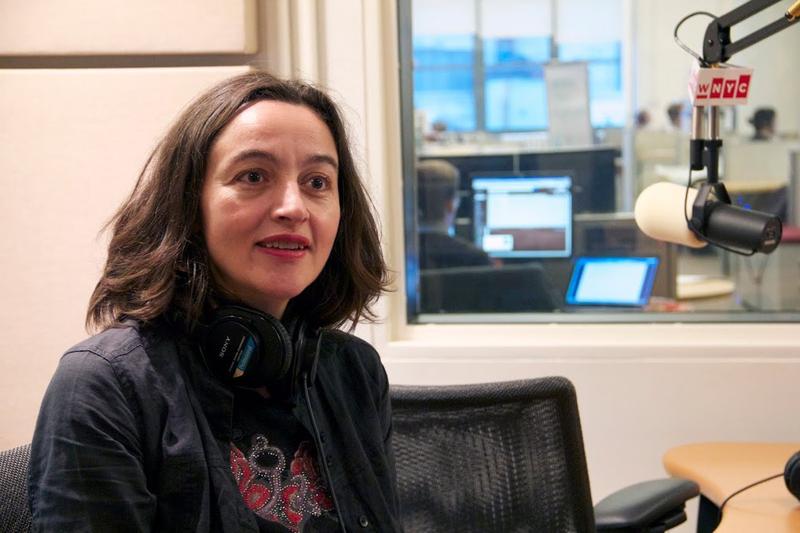 For this New Sounds, hear music from Eastern Europe, featuring music from Poland, Ukraine, Serbia, and the Czech Republic, plus music from the Bulgarian Women's Chorus.  
Kronos Quartet plays "the Sea Ranch Songs" by Serbian-born, Manhattan-based composer Aleksandra Vrebalov. The Sea Ranch is a 10-mile stretch of coastal community in Sonoma County, California, known for its architecture and land-planning designed for humans and nature to live as one. Commissioned for Kronos by the community of The Sea Ranch for the seaside retreat's 50th birthday, the work features the sounds of the wild surroundings and evokes the majestic beauty of those environs.
Listen also as Iva Bittova does some of her "Fragments" for voice violin and music box. Then hear music from Polish singer, multi-instrumentalist and musical interpreter Karolina Cicha, who sings a song of the lowland gypsies or Roma. Plus, there's music by Mariana Sadovska (Ukraine), as well as something from the Bulgarian Women's Chorus. 
PROGRAM #3925, Music by Women from Eastern Europe (First Aired 12-6-2016)

ARTIST: Le Mystere Des Voix Bulgares
WORK: Kalimankou Denkou, excerpt [1:00]
RECORDING: Le Mystere Des Voix Bulgares
SOURCE: Nonesuch 79165 
INFO: nonesuch.com
ARTIST: Iva Bittova
WORK: Fragment No. 1[2:53]
RECORDING: Iva Bittova
SOURCE: ECM 2275
INFO: ecmrecords.com

ARTIST: Mariana Sadovska
WORK: Vesna (Spring) [5:22]
RECORDING: Vesna
SOURCE: Flowfish Records 0068
INFO: flowfish.de |  marianasadovska.com

ARTIST: Iva Bittova
WORK: Fragment No. 11 [3:46]
RECORDING: Iva Bittova
SOURCE: ECM 2275
INFO: ecmrecords.com
ARTIST: Kronos Quartet
WORK: Aleksandra Vrebalov: Fort Ross Chorale [2:17], Creatures [2:57]
RECORDING: the Sea Ranch Songs
SOURCE/INFO: bangonacan.org

ARTIST: Mariana Sadovska
WORK: Korabel [8:01]
RECORDING: Vesna
SOURCE: Flowfish Records 0068
INFO: flowfish.de |  marianasadovska.com
ARTIST: Karolina Cicha & Spotka
WORK: Luba [4:29]
RECORDING: 9 Languages
SOURCE: Available at iTunes
INFO: karolinacicha.eu

ARTIST: Le Mystere Des Voix Bulgares
WORK: Kalimankou Denkou (the evening gathering) [5:11]
RECORDING: Le Mystere Des Voix Bulgares
SOURCE: Nonesuch 79165 
INFO: nonesuch.com
ARTIST: Kronos Quartet
WORK: Aleksandra Vrebalov: Chapel, Rainbows [3:54], Starry Night [5:33]
RECORDING: the Sea Ranch Songs
SOURCE/INFO: bangonacan.org
ARTIST: Iva Bittova
WORK: Fragment No. 7, excerpt [1:13]
RECORDING: Iva Bittova
SOURCE: ECM 2275
INFO: ecmrecords.com