Soundcheck
'Muscle Shoals' Tells The Story Of A Small Town That Cranked Out Hits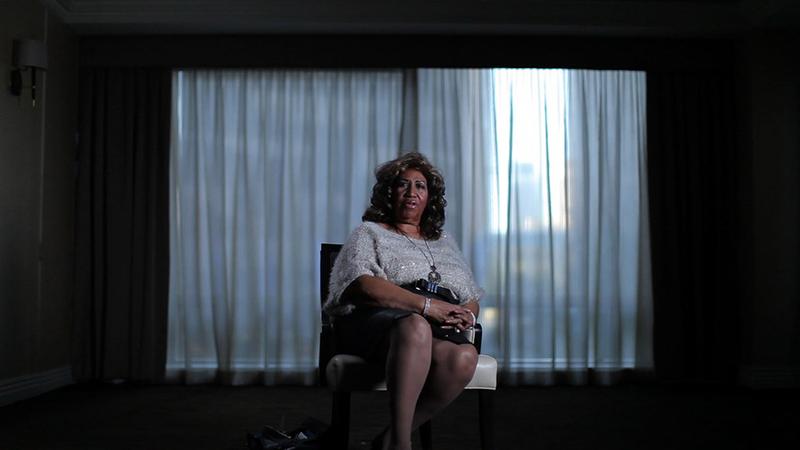 The song "Sweet Home Alabama" is a staple of the classic rock catalog. And like many songs permanently on rotation on radio stations throughout the country, the lyrics have been seared into the minds of many a classic rock fan. But even die-hard followers of Lynyrd Skynyrd might get befuddled by one line in particular:
"Now Muscle Shoals has got the Swampers / And they've been known to pick a song or two."
Muscle Shoals is the town in Alabama that's recorded the likes of The Rolling Stones, Simon & Garfunkel, Aretha Franklin, Wilson Pickett, Traffic, and more. But "Swampers" is a much more obscure reference: It's the house band of FAME Studios in Muscle Shoals.
"They played swampy music," FAME founder Rick Halltells Soundcheck host John Schaefer. "And it was funky and rootsy and dirty and all that. So they started calling themselves the Swampers."
The new documentary Muscle Shoals sets its gaze on that nugget and seemingly every detail about the town it takes its name from. Hall and Director Greg "Freddy" Camalier join Soundcheck to discuss the film. 
Interview Highlights
Rick Hall, on how the Swampers formed:
Most of them were originally from [the area around Muscle Shoals]…. Everybody had groups and they played fraternities all over the South. So what we would do is take the best drummer out of one band, the best keyboard player out of another band, and so forth. So that way we got the best of all mixes.
Greg "Freddy" Camalier, on the importance of Muscle Shoals:
It's a massive amount of iconic music… coming out of this tiny rural place. And then it spans genres of music. This isn't just one sound we're talking about here. We're talking soul, we're talking deep down soul, we're talking R&B, we're talking birth of Southern rock, we're talking rock and roll, country music, even reggae.
Rick Hall, on recording with Aretha Franklin to kick off her outstanding run of success:
[Atlantic Records partner and producer Jerry Wexler] said to me, "I've got this lady that's just leaving CBS Records, and she's had no success whatsoever, and so I want to bring her to Muscle Shoals. What do you think of that?" I said, "I think that's wonderful." Now, at the time, I didn't know who in the hell Aretha was …. He brought her down and we cut two sides the first day, and both sides went number one.