The MTA's Proposed $3 Subway Ride Comes Under Fire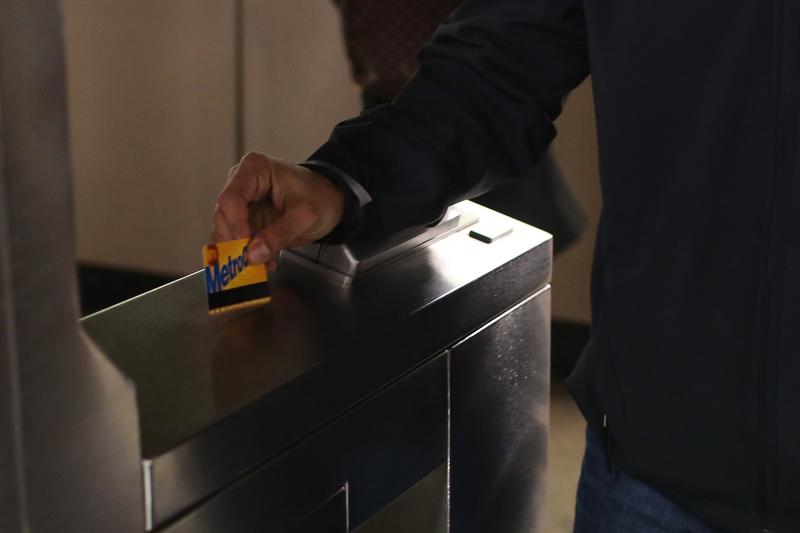 The MTA is holding eight hearings for the public to weigh in on two fare hike proposals.
One would hold the fare at $2.75, but reduce the MetroCard bonus. The second option would increase the cost of a single ride to $3 and increase the bonus when you put $6 dollars or more on the card.
Both plans call for the unlimited 30-day card to increase to $121, a $4.50 increase.
At a hearing at Baruch College on Thursday, many of the three dozen speakers were there to lobby the MTA to introduce a half-price MetroCard for low income New Yorkers. They told hard luck stories. 
"There are times when I have to decline taking a job because I can't afford the fare on that particular day," said Harlem resident Leslie Wells, who's a substitute teacher. "There are other times I take the bus just so I can rely on the kindness of a driver to let me on without paying fare."
Bronx resident Germaine Lewis voiced a complaint that many in the room had: that there's a price increase, but not an increase in quality. She pointed to poor weekend service.
"I don't see why am I waiting 19 minutes for a train, and I have to pay more money for this? That's ridiculous."
Mayor Bill de Blasio has said he's looking at the half fare proposal, but would need buy-in from Governor Andrew Cuomo.
The commuter advocacy group Riders Alliance is calling on the governor to contribute the $8.3 billion share promised to the MTA's capital plan. A spokesperson for Riders Alliance said the MTA wouldn't need to increase fares every two years if the state followed through on that promise. 
Another group that advocates for riders, TransitCenter, said the MTA isn't addressing the "ailing bus system."
"Therefore, fare hike is asking bus riders to pay more for service that continues to decline," TransitCenter spokesperson Hayley Richardson, said.
The next public hearings on fare hikes for subways and buses — and Metro North — will continue this month in the Bronx, Suffern, Brooklyn, and in Westchester.