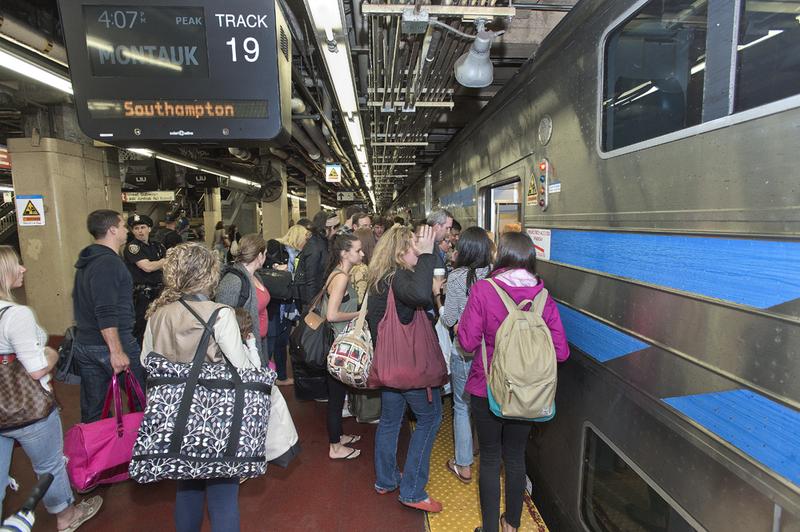 With less than a month to go before Long Island Rail Road workers can legally walk off the job, the MTA is offering a deal it says will give current workers almost everything they want.
The unions, which represent over 5,400 workers, have been holding out for an 18 percent raise over six years. To resolve the impasse, the White House appointed two separate mediation boards — both of which sided with the unions — and over the past few months, the MTA's offers have evolved. At the start of this year, the agency said it couldn't offer any raises without work rule changes. By the spring, it was offering 11 percent over six years. And on Tuesday, it unveiled its latest deal: 17 percent over seven years.
The MTA says to pay for the raises, new workers must contribute more toward their health care costs (4 percent of their annual income as opposed to the 2 percent current employees pay), work double the amount of time before being eligible for top pay, and pay more into their pensions.
"New employees will remain the highest-paid railroad workers in the country with the best pension plan in the industry," said Anita Miller, the MTA's chief labor negotiator. "This is not a two-tier pay or pension plan."
But Anthony Simon, the union's lead negotiator, said the MTA's latest offer "falls far short" of what federal mediators had recommended in May. "This is a attempt to divide the unions and turn public against us," he said.
The unions can strike as early as July 20.
The LIRR is the country's largest commuter railroad. Adam Lisberg, a spokesman for the MTA, said if a strike happens, the MTA would try to provide some bus service, but it would accommodate only a fraction of the railroad's 300,000 daily riders.
"Shuttle buses are not a replacement for the Long Island Rail Road," he said. "That's why we need to resolve this at the bargaining table."
(updated 7:28pm with union response)