Transportation Nation
Where's the Urgency? MTA Muddles Forward as Mayor, Governor Fail to Budget Transit Funds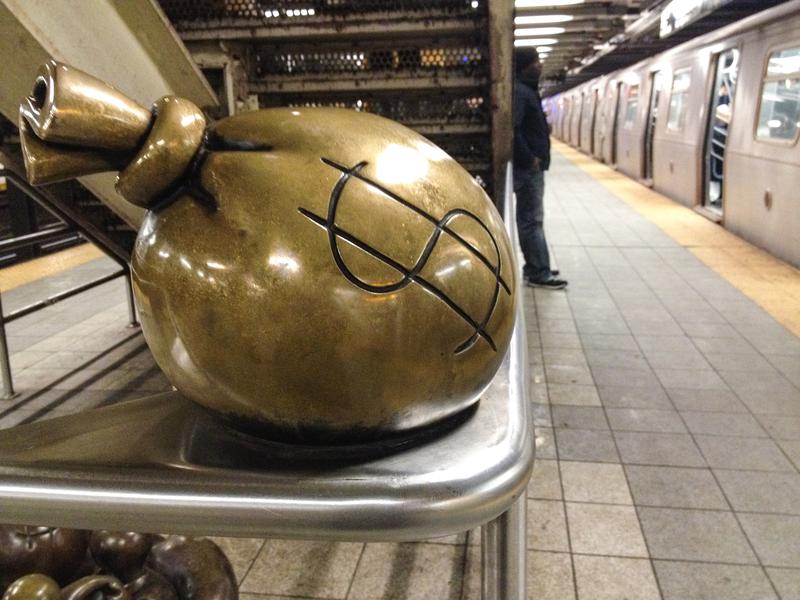 In the months leading up to October, when the mayor and governor finally agreed to fund the MTA's capital plan, the transportation authority was frantic, saying that it needed that  money as soon as possible. (The agency's head called it a 'crisis' and threatened the Second Avenue Subway.) So transit watchers were hopeful that when Gov. Andrew Cuomo and Mayor Bill de Blasio presented their respective budgets, they would specify where they were getting the billions of dollars they had committed to the MTA. 
Instead, their budgets simply promised to find the money when the MTA needed it. Yet the MTA's sense of urgency at getting a hold of that money has disappeared.
"The word of the governor of this state and the mayor of this city is certainly good enough for me," MTA vice chairman Fernando Ferrer said at an MTA board meeting Wednesday. (He was filling in for ailing MTA chief Tom Prendergast.)
But Gene Russianoff, the head of the Straphanger's Campaign, was not as sanguine.
"The devil's in the details," he said. "Or in this case, the lack of details."
Russianoff said if City Hall and Albany fail to come through, the region's transportation network would be put in financial peril. 
Nick Sifuentes of the Riders Alliance said, "Albany has resumed its pattern of neglect, and left New York transit riders out in the cold." 
When does the MTA need that government-promised capital money? At its meeting, the board approved a $663 million contract for East Side Access. So how much money does that leave the agency for its other big-ticket projects?
All officials would say is "enough" — for now.