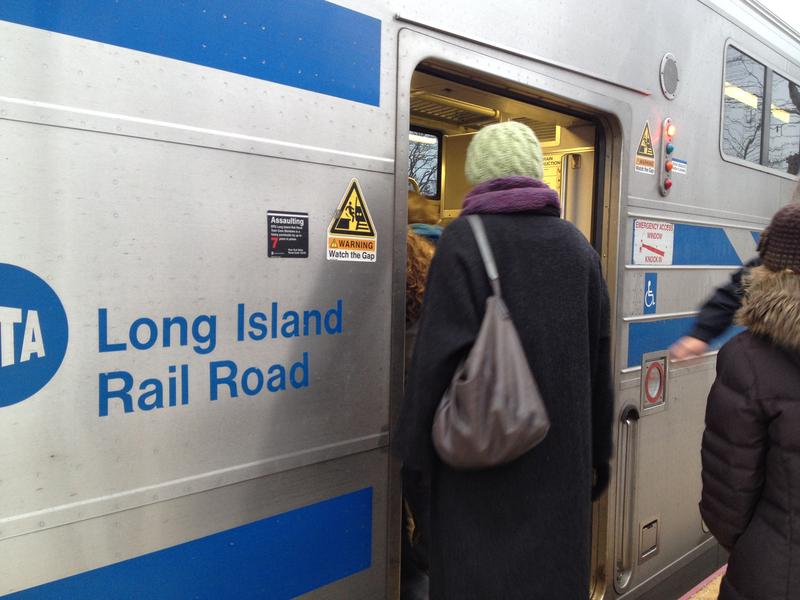 The MTA is planning to put bus service in place if Long Island Rail Road workers strike as threatened this summer. But not every MTA board member thinks that's a good idea.
At Wednesday's board meeting, MTA board member Charles Moerdler said the proposal "gives a provocation" that would threaten the ongoing talks with the LIRR union coalition. "It says to those who are negotiating with you, 'We are challenging you.'"
His view was echoed by former New York Gov. David Paterson, a fellow board member. "That is not a good way to conduct a negotiation," Paterson said. "And if anything, antagonizes the process rather than remedies it."
But MTA chief Tom Prendergast said the agency has to move forward. "We are fast reaching the point, if we have not already crossed it, that the demand for buses during the summer will be such that we will not have any buses available if we don't start these negotiations."
"I'd like to remind people," he added, "and I don't want to make it sound like I'm chastising, [that] the coalition has already taken a strike vote. They've already taken a strike vote."
By the end of the meeting, the MTA board voted 8 to 4 to line up private bus service if workers strike. But Prendergast acknowledged that the service could only cover a fraction of the roughly 285,000 rides taken on the LIRR each weekday.
"To say you cannot bus the Long Island Rail Road," he said, "is an understatement."
LIRR workers have been without a contract for over three years. The union wants a 17 percent raise over six years; the MTA is offering an 11 percent raise. The dispute is being mulled over by a panel of federally-appointed mediators, who will make a recommendation by mid-May.