MTA Okay With Subway Therapy -- For Now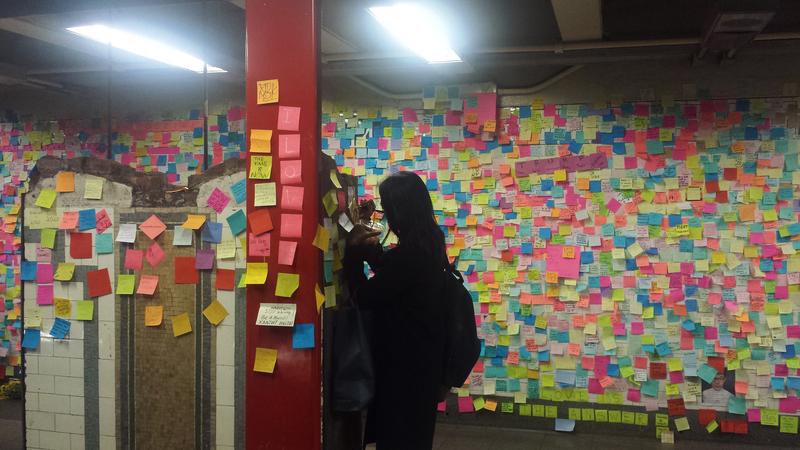 Since last week, when artist Matthew Chavez put out a table with sticky notes and markers, people have been posting thousands of them in a Union Square subway passageway. Even New York Gov. Andrew Cuomo joined in, leaving a note on the wall quoting the poet Emma Lazarus.
Given that the MTA banned political advertising in the subway last year, WNYC wondered: will the agency let this continue?
Turns out, it will — for now.
On Wednesday, MTA chairman Tom Prendergast said the project "was an expression of people's emotions, that how do you say no to? There's a point at which maybe you do have to say no to it, but for people to be able to express whatever their issues or concerns or frustrations, that's the American way. Why would we say no to that?"
Chavez, who calls the project "Subway Therapy," writes: "Each day I take down all the post-its and put a small amount back up the following day. They are like seeds that help each day to be alive and fresh." 
To see more photos of Subway Therapy, keep scrolling.