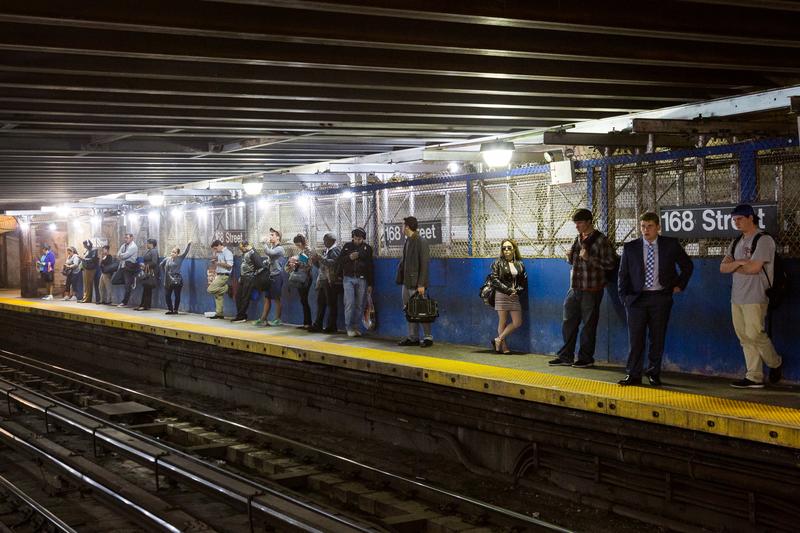 It's been a year-long process, but it looks like Mayor Bill de Blasio's picks for the MTA board might be seeing the light at the end of the nomination tunnel.
On Tuesday, Gov. Andrew Cuomo formally passed them along to the state Senate for confirmation.
The list includes de Blasio's three names — David Jones, Ydanis Rodriguez and Veronica Vanterpool — as well as two names from the governor's office: Peter Ward and Charles Phillips, the CEO of Infor.
By statute, New York City recommends four members to the MTA board, while the governor gets five direct appointees. The remainder of the board is composed of representatives from county governments, labor unions and commuter councils.
Jones, Rodriguez, Vanterpool and Ward were nominated last June, but were not confirmed by the Senate before the end of that legislative session. So the process had to begin again, with de Blasio re-nominating his picks and sending them to the governor for approval.
Buy last winter, that process ground to a halt for reasons that are not entirely clear. Despite earlier assertions that the governor had passed the mayor's picks along to the Senate in February, in late May those names were still languishing in the governor's office.
Last week, WNYC asked Cuomo why he hadn't passed de Blasio's names along to the Senate. His response: "I don't know."
The end of the legislative session is scheduled for June 16. Senate spokesman Scott Reif said, "We will formally review the nominations once we receive them."
In a statement, de Blasio nominee Veronica Vanterpool said she "hope[s] the Senate moves swiftly to consider and approve all the MTA Board nominations so there is full representation for the 8.5 million daily users of the nation's largest and most traveled transit system."