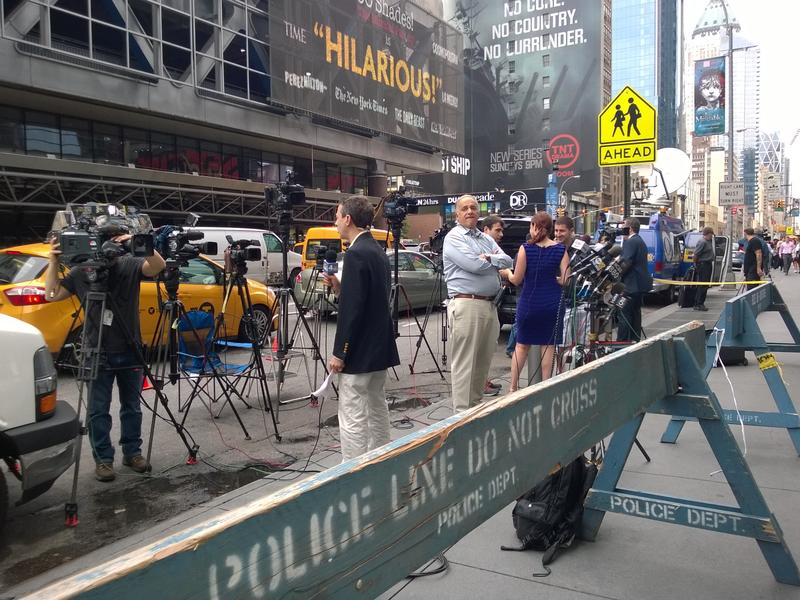 Following a call from the governor, the MTA and unions representing Long Island Rail Road workers resumed negotiations Wednesday afternoon.
"I asked this morning that both sides go back to the table," said New York Governor Andrew Cuomo, speaking at an event in Rochester. "You're never going to solve the situation if you're not talking, so I've asked them both to get back to the table. I asked them that first thing this morning....hopefully if they're talking, we're one step closer to a resolution."
He added: "if the LIRR went down, it would really be a difficult situation (for) 130,000 commuters. The MTA and Long Island Rail Road unions both would have failed in my opinion, if it came to that."
That marks a change in tone for Cuomo, who said Tuesday a strike would be "a real pain, maybe, but not a disaster."
The MTA said it responded to the governor by asking the unions to sit back down to negotiate "a fair and reasonable settlement."
Soon afterwards, union leaders left Long Island to head back into Midtown. "If the governor of New York tells you to come to the table, you come to the table," said Anthony Simon, the union's lead negotiator.
The rail road provides 300,000 rides each weekday. Without a settlement, 5,400 workers represented by an eight-union coalition will walk off the job at 12:01 a.m. on July 20.